At day two of the Google I/O Conference today there was a nice feature enhancement announced for the Google Docs suite of cloud office productivity apps. From "later today" the Google Docs word processor will work offline. This is a much requested feature especially by users of Chromebooks and other users of the Chromium OS who otherwise would need a constant internet connection for their word mangling tasks.
Google Docs provides extensive online word processing facilities for documents which, as they are cloud hosted, can be easily shared and collaborated upon with invited workmates. Alongside the word processor, which can open and save many formats including the latest Microsoft Word files, Google Docs offers presentation, spreadsheet, form, drawing, table and script editing components. These other productivity components are not yet offline ready but Google says "We're also working hard to make offline editing for spreadsheets and presentations available in the future."
In a demo on the Google I/O stage, Clay Bavar, Director of Product Management for Google Apps, started to edit a shared document using several devices at the same time, on every device screen the edits showed up in "real time". When a device was taken offline he could continue to edit the document and then as he reconnected the device everything was synchronised again.

The new Google Docs system uses local caching which automatically synchronises the document contents whenever you regain your internet connection. If you are a Google Docs user who hasn't bothered to enrol for a Google Drive cloud storage account you will be prompted to do so as "Google Drive will be the new home to your files". Without a Google Drive account you cannot work offline. When you enrol for Google Drive your old Google Docs bookmark will not be very useful because it will contain no document listing. All your docs will have been transported from docs.google.com to drive.google.com, despite the url change the "interfaces" are almost identical. In addition, the offline editing functionality requires the use of the Google Chrome browser.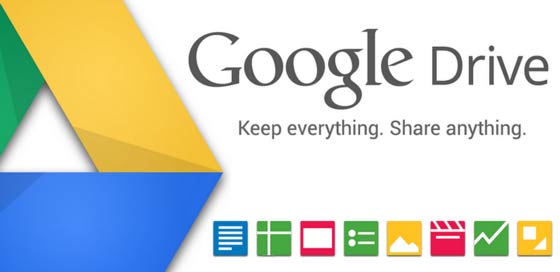 It seems like Google has started to understand that many users can't rely upon a constant uninterrupted net connection as offline functionality has also been added to some other Google services. Also announced today; Google Maps on Android will let users save map data for use offline. This feature is live in version 6.9 on the Google Play store now. The new Android 4.1 Jelly Bean offline voice typing feature is also welcome.
In other related news, Apple iOS 5.0+ users can now download Google Drive from the Apple App Store. "…starting today, Google Drive is available for your iPhone, iPad and iPod touch".