Photoshop, along with the rest of Adobe's CS6 suite, have officially graduated from beta and are now available for pre-order, with downloads/stock to be available within the next 30 days. Further to the availability of the new software suite, Adobe has introduced a new payment option, it's 'Creative Cloud Membership'.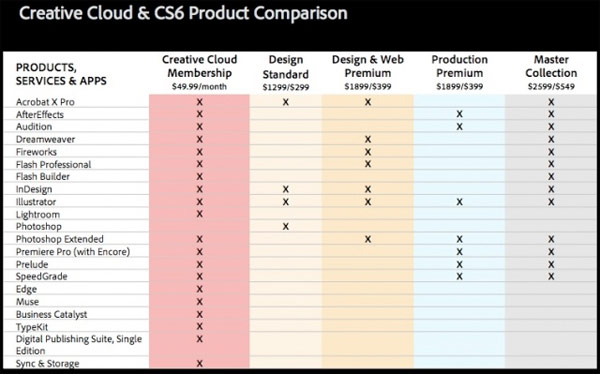 With the commercial variant of Master Collection costing from £2,655.50, with upgrades at £476.40 a pop, Adobe's new Creative Cloud will seem an appealing option for those who don't wish to place down a large, up-front, sum of money or, who upgrade to new versions frequently, with prices for the whole software caboodle starting at £46.88 per month, with a year's contract, or £70.32 per month without, which works out at £562.56 and £843.84 per year respectively. Subscribers also gain access to extra software for cloud sharing, web design and publishing of work.
The focus of CS6 has been on enhancements to responsiveness, with its new Mercury Graphics Engine, leveraging the power of GPGPU compute for the instant application of most filters and effects. Content aware tools have also been expanded with the addition of Content-Aware Patch and Content-Aware Move. The new Adobe Muse promises to enable effective HTML5 webpage design without the need for any code.
We wonder if, for the first time, we may start to see a significant gap in Adobe software performance between PC and Mac as, whilst up until now, both have been available with high-end CPU configurations, current iMacs start shipping with AMD 6750M graphics, with the 6970M, available only on the top £1,649 model, comparable in performance to the mid-range NVIDIA GeForce GTX 460.
Hardware aside, it appears as though Adobe has done a great job with the CS6 release, aside perhaps from its seemingly misdirected approach to Flash.