Google has released a beta version of Chrome 15, allowing users to play with a revamped New Tab page.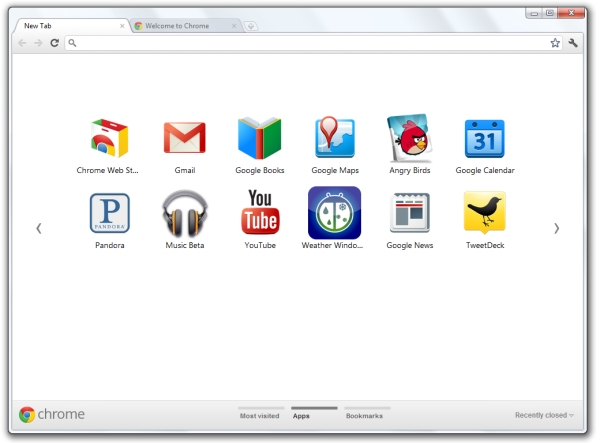 The New Tab page, seen above, now displays apps, bookmarks and most visited sites within individual sections, allowing users to switch between views in two different manners - either using the arrows located on the side of the window, or using the section labels at the bottom of the window.
Google is convinced that the fresh look simplifies visual appearance, and makes it easier and more intuitive to manage apps, bookmarks and most visited sites. There are also some tips provided, to make the most of the New Tab page:
To rearrange apps, just drag and drop them on the page.
To create a new apps section, drag an app to the bottom of the page until a new apps section appears. You can rename this section by double-clicking the label. For example, you can create a section of apps for "Work" (full of productivity apps) and a section for "Play" (full of games).
To remove items from any section on the page, start dragging them to the bottom right of the page. A trash can will appear, where you can drop the item to remove it.
To see the tabs you've just closed, click "Recently closed" on the bottom right of the page.
You can get your hands on the latest beta version, here.