Following rumours of its completion earlier this week, the next version of Microsoft's Windows Home Server- codenamed Vail - has hit release candidate status and is now available to download.
The OS, which has been renamed Windows Home Server 2011, is the first public version to feature the 'changes' to the storage features that were announced last November. For starters, that means that Drive Extender, one of the hallmarks of the original WHS, is definitely out. To help ease the blow, a Move Folder Wizard has been added, alongside a number of new storage management features.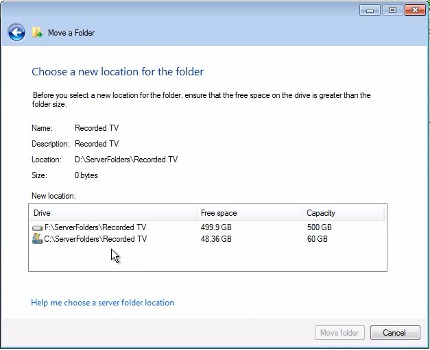 The Wizard basically makes it easy to move the default location for a certain type of data - say, Recorded TV or Photos - along with all the data to a different drive. Although it would be just as easy to move the data manually, the wizard ensures that the OS knows where to put that sort of data in the future.
There are also new data protection features, including daily Server and PC backup, the ability to restore files to a previous version using Shadow Copy and a 'special protection' feature for specified important folders.
The release candidate for Small Business Server 2011 Essentials - which shares a code base with Vail - has also been released for download.
Windows Home Server 2011 RC can be downloaded now from Microsoft Connect. Even though the removal of Drive Extender is seen by many as a major step backwards, the latest version adds a lot of other features that improve on the original OS.