Google's big shin-dig yesterday wasn't just about the Chrome OS-powered Cr-48 netbook. The company also took the chance to launch its new Web Store, which will be an integral part of the operating system and the Chrome browser going forward.
The store already has quite a few apps - apparently over 500 - all of which will run seamlessly in a browser tab. Although a lot of them seem to just link to other sites - including Gmail, Google Calendar, Google Maps, YouTube and Amazon's WindowShop - there are a few that are proper apps, coded to work as a part of the browser.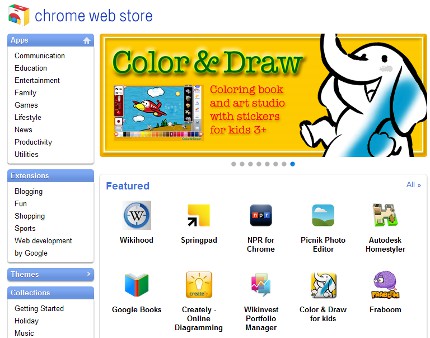 Tweetdeck, for one, replicates pretty much all of the functionality of the desktop client within the browser, although we've had some difficulty getting it to work properly - as have many others, looking at the app's comments section. There are also a few games - including some from EA - that have reportedly been specially built for the platform, but we haven't had a chance to try them out yet.
Of course, it's early days yet, and the store will quickly start to fill with specially built apps from a wide range of developers. Amazon has already committed to a Kindle app in the first part of next year, and more will certainly follow in the coming weeks.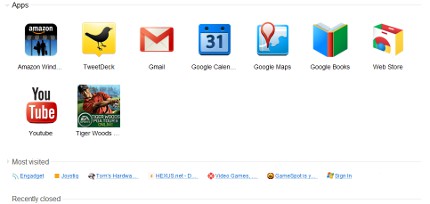 While a great many of the apps are currently free, there are also a number of pay-for apps. Payment will be handled by Google Checkout, and the purchases will all be tied to your Google account.
Even though it's 'limited' to the US for now, anyone running Chrome 8 can head over to the Web Store and start downloading the free apps now. Google then plans to roll out the store in more territories and currencies in the coming weeks.