Mozilla's steaming ahead with new beta builds of its Firefox 3.6 browser. After last week's release of Beta 2, the developer has already made available Beta 3 - a free update that contains over 80 new bug fixes.
In addition to the numerous bug fixes, the latest beta release revokes a number of Windows 7 enhancements available in prior releases. Beta 3 offers no support for Jump Lists, Tab Previews or Taskbar-based download progress. It is unclear whether or not these features will return in later releases.
Mozilla's previous release, Firefox 3.6 Beta 2, included over 190 bug fixes.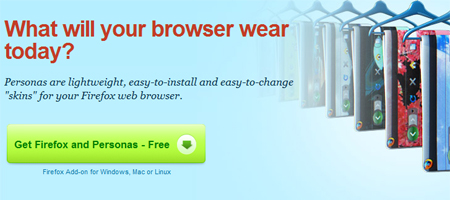 Mozilla lists Firefox 3.6 Beta 3's list of "what's new" as follows:
(NEW) Changes to how we allow third party software to integrate with Firefox in order to prevent crashes
(NEW) The ability to run scripts asynchronously to speed up page load times
More than 80 bug fixes from the last beta to improve performance, stability, security and features
This beta is available in more than 60 languages - get your local version
Users can now change their browser's appearance with a single click, with built in support for Personas
Firefox 3.6 will alert users about out of date plugins to keep them safe
Open, native video can now be displayed full screen, and supports poster frames
Support for the WOFF font format
Improved JavaScript performance, overall browser responsiveness and startup time
Support for new CSS, DOM and HTML5 web technologies
Firefox 3.6 Beta 3 is available to download at Mozilla.com.