Corsair today announced that it has acquired "certain assets" of Raptor Gaming, a Germany based maker of high-performance PC gaming peripherals. Corsair will absorb Raptor Gaming's full range of keyboards, mice, headsets and accessories creating a new range of gaming products to complement its existing Corsair Vengeance PC gaming range. The Raptor Gaming acquisition will help Corsair gain a significant foothold in Germany, the largest gaming market in Europe.
Raptor Gaming was founded in 2004 and is based in Heinsberg, Germany. Raptor gaming peripherals are "designed by gamers for gamers" and the Raptor gear that has landed in the HEXUS offices has been very well received.
Both parties seem to be pretty pleased with themselves about the acquisition, as usual in these press release acquisition statements. Andy Paul, President and CEO of Corsair said of the deal "Corsair and Raptor share the same goal, bringing best-in-class PC hardware to gamers around the world." Hammering home the point about the German market he added "Raptor Gaming's strong retail presence will allow us to offer a wider range of PC hardware to gamers across Germany." Sitting across from him at the negotiating table, Dirk Schunk, CEO of Raptor Gaming, said "Corsair's strong global brand and worldwide distribution will open up Raptor Gaming products to a wider audience of gamers around the world". It does seem like strong Corsair territories don't have very much of an overlap with Raptor Gaming's retail strongholds.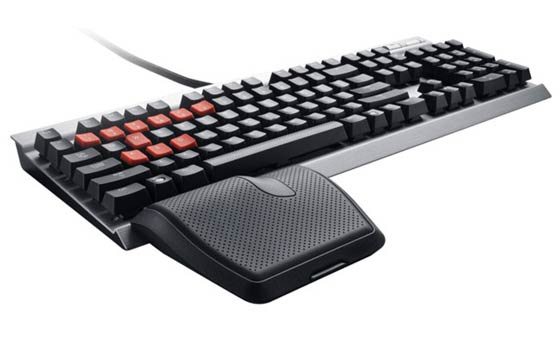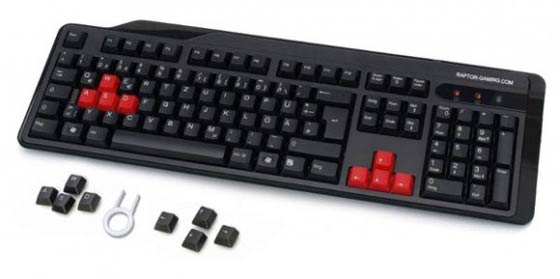 Corsair (top) and Raptor Gaming (below) gaming keyboards
Business analysts might say the new whole formed by this acquisition has a certain synergy. The two companies have complimentary geographical strengths and product ranges. Both companies have a good reputation for quality products, particularly Raptor. Overall it is a good acquisition from a position of market strength, depending on the price paid, which isn't revealed. Raptor Gaming already has a Corsair logo on its website, take a look at the range of mice, mousepads, headsets, keyboards, controllers and othe peripherals on offer over there.