At its annual Cisco Live Event in London, the San Jose-based networking company has revealed its new Aironet 3600 Series AP, a super-powered wireless access point to boost Wi-Fi signals.

Aimed at businesses where users need quality internet access on a range of devices, the small white box sustains 450 Mbps rates over a greater range for more capacity and reliability than competing access points, claims Cisco.

"

Adding a fourth antenna and using Cisco's ClientLink 2.0 beam-forming technology removes many of the issues the growth in wireless devices can cause,

" said Sujai Hajela, general manager of Cisco's wireless networking business unit.

Touted as the industry's only 4x4 MIMO (multiple-input and multiple-output,) 3 spatial stream access point, it supports the latest 802.11n and fast-roaming 802.11r wireless standard and is effectively able to accommodate any device allowed on the network, regardless of how many spatial streams it has.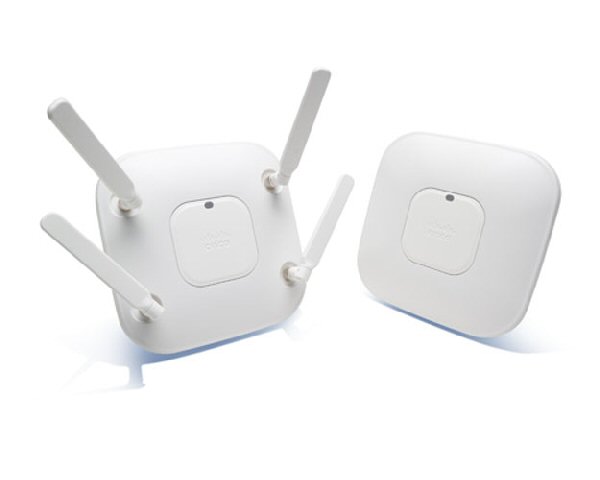 "

If you look at a typical environment,

" said Hajela "

you have lots of people using multiple devices, some generate interference like microwaves and video cameras.

"

"

In a regular environment where density of users and interference is high, you get bad signal. That is what wireless networks need to solve.

"

Cisco believes it has tackled that problem with its enterprise-class Aironet 3600, which it claims is 30 percent faster than competitor products.

The Aironet 3600 Series AP has been priced at $1595 for the external antenna model, or $1,495 to the internal antenna version. UK pricing and availability should be announced shortly.

More information on Cisco's range of products, and details of where to buy the Auronet 3600 Series AP, can be found on the official website.