To be unveiled at this coming year's CES trade-show in less than a month's time, LG has announced a new line-up of passive 3D IPS displays, promising to offer "immersive 3D viewing with higher resolutions from wider viewing angles."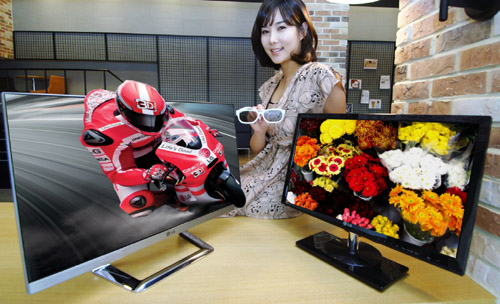 The new IPS monitors will be divided into three categories, the DM92, DM82 and DM52 series, in addition to the D43 3D IPS monitor.
The DM92 series of monitors will represent the high-end of the line-up, 27 inches in size, featuring a chrome stand and an exceptionally thin bezel, with a focus as a cinema screen.
The DM82 series sits in the middle with 23 inch panels and will feature 7-watt built-in speakers and a metallic neck.
The DM52 series looks to be both affordable and flexible featuring both 23 and 27 inch panels and monitors will include a range of connectivity features such as HDMI and USB.
The D43 will be a specialised monitor focusing on 3D and as such will include an adjustable, built-in 2D to 3D up-scaler, a bright display and a 'SUPER' resolution.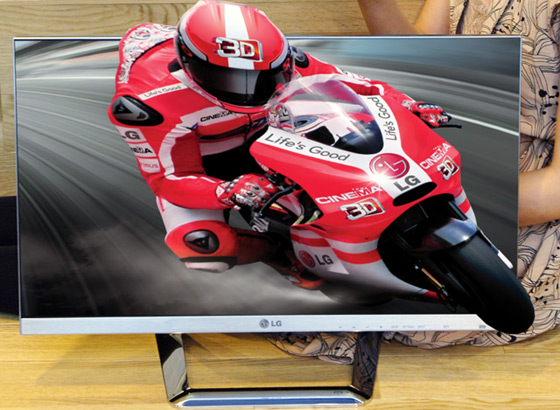 Expect these monitors to be available from February next year, with more details on the exact specifications to be revealed at CES in January. We're incredibly excited about the possibilities of these monitors, LG are world leaders in IPS panel technology, with the 9.7 inch iPad 3 likely to include a 2048 x 1536 IPS panel, we are expecting the 'SUPER' resolution LG promises for the D43 monitor to be something equally impressive, which is vital for the success of passive 3D technology, as, with LG's implementation at least, it suffers from reduced vertical resolution and stepping artefacts, something which a greater than Full HD resolution would help to combat.