ASUS has published a trio of teaser images from products that should be heading our way in "mid 2013". Intel's Ivy Bridge successor, the 22nm Haswell line, is also due around the same time and indeed these new ASUS teaser images feature products intended to work with the Intel 4th generation Core CPUs. The images don't really reveal very much but I've published them all below.
ASUS's full teaser text is as follows:
It's still too early to reveal all. But we had to let you know a little. There's more than just a new socket. Intel 4th Generation Core CPUs. And a new Z87 chipset. Prepare your upgrades for mid 2013.
What's a Gryphon?
Wikipedia informs us that a Gryphon "is the original spelling of griffin, a legendary creature with the head, talons, and wings of an eagle and the body of a lion." ASUS linked directly to that Wikipedia page so must have thought that was a useful hint about the teased products.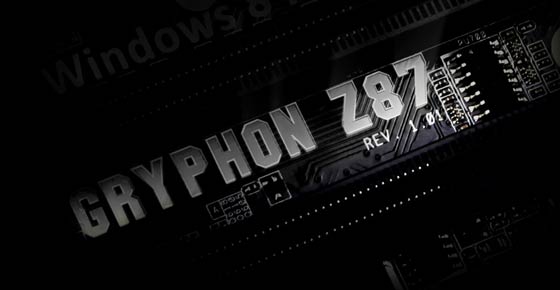 The ASUS Gryphon Z87 Rev 1.01 motherboard is pictured above. This motherboard is the successor to the Z77 Sabretooth. Following this teaser image several ASUS fans voiced their disappointment on Facebook that they have just bought Z77 Sabretooth boards. ASUS replied, that is why it has published these early teaser images; to let fans see what's on the horizon.
"True ROG innovations"
The teaser image under this heading shows an intriguing looking device which looks like an ASUS branded taser. The device also looks like it may dock in a sleeve from which it is currently protruding. My best guess would be that this device is a new version of the ROG OC Key which plugs into you graphics card and enables instant on-screen performance info and overclocking options.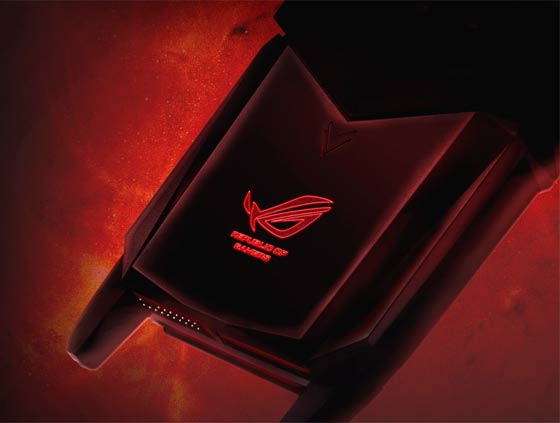 Z87 Deluxe
Finally we have the Z87 Deluxe teaser image showing what should be a new member of ASUS's Deluxe range of high end products. What that has to do with M&Ms I do not know. ASUS simply say it is "the tastiest Deluxe we've ever made".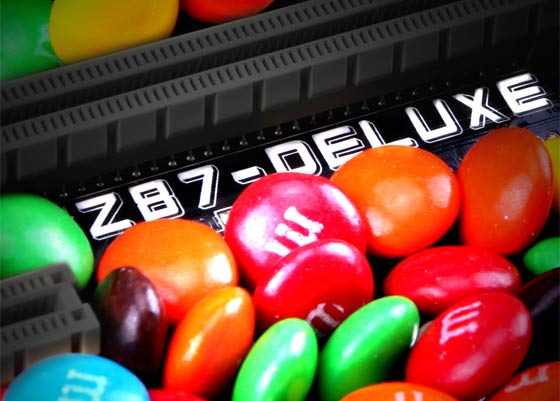 Haswell USB hardware fix
In related new Fudzilla has reported that Intel will be making a new chipset revision to address a hardware problem on Haswell motherboards. The bug affects the USB 3.0 ports on a Haswell machine; when your machine wakes up from an S3 sleep state the bug means that you may have to disconnect and reconnect a USB 3.0 device to access it once more. It's not a major thing but could be quite an annoyance.