Distributor AM Micro is making big claims for a not-so-very-small portable system for iPods, the £59 iMainGo from Portable Sound Laboratories, which has been on sale in the USA for a while and is now available in the UK.

The disti says that three years of R&D have produced "a tuned and ported speaker design, working with an extremely efficient digital amp and high-output stereo speakers" that "produces a quality and volume you would expect from speakers ten times the size".

The resulting sound, it claims, "is so huge that it almost seems impossible that it is coming out of such a small package".

iMainGo is said to work with all iPods and any MP3 player, CD player and music-capable mobile phone that has a standard 3.5mm stereo headphone socket. Re-arrangable foam inserts are reckoned to provide a snug and secure fit.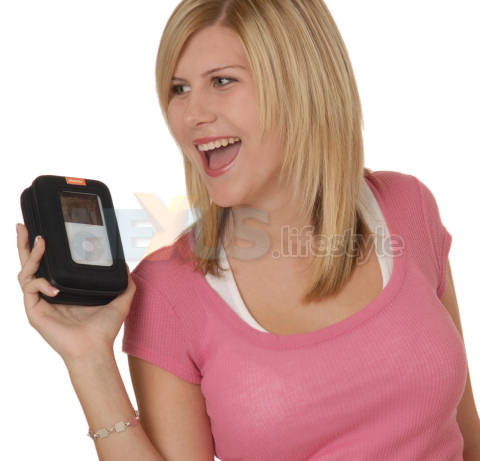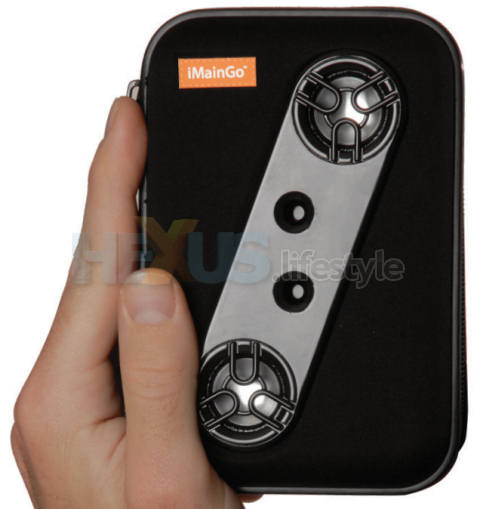 With iPods, the gadget is reckoned to offer full control, without needing to open the zipper, ensuring the player stays clean.

Power comes from four AAA batteries said to power the unit for up to 30 hours, "thanks to its super-efficient amplifier". Dimensions are 145(h) x 96(w) x 61(d)mm and weight 255g. Output is quoted as 2 x 2.5W and frequency response 66Hz-18kHz.

Without knowing whether or not the claims made for the gadget are true - though we've read one (though only one) US-based review that casts strong doubts (

please also see update below

) - we've got our own reservations about iMainGo and others of its ilk.

People often choose between one portable media player and another based on relative size and weight, so just how many are going to believe that it's a good idea to pay out nearly £60 on something that makes the player far less pocketable and a good bit heavier?

Thoughts? Share 'em in the HEXUS.community.




Update - February 21, 9:25





We received an email this morning from AM Micro saying that it didn't believe that the iLounge review was a fair reflection of the performance and sound quality of the iMainGo.

Putting its money where its mouth is, AM Micro said it would send us a review sample and that, if that doesn't perform as it says, then it would take our criticism on the chin and expect us to tell the world all about any shortcomings we find.

So, keep and eye on the

HEXUS.lifestyle front page

for news about how we get on with the product.



HEXUS.links
HEXUS.community :: discussion thread about this article

External.links
iMainGo - home page
AM Micro UK - home page
iLounge - review of iMain Go