Skipping on along to ECS' suite at the Mirage, we weren't surprised to learn that the Taiwanese giant had no startling products on display. Quizzed on its motherboard plans for 2007, ECS' representatives claimed that the company would focus on all present areas and consolidate the progress made in the mainstream sector: a generic a reply as we've received thus far.



On a more positive note, it had a couple of new, interesting products to show.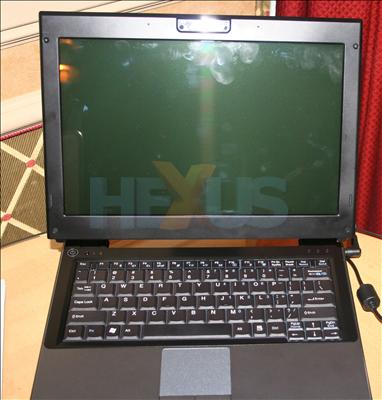 The ECS G200 look like a regular notebook, right? It is, but thanks to a special hinge the LCD display can be manually adjusted to present the best position and viewing angle, as shown below.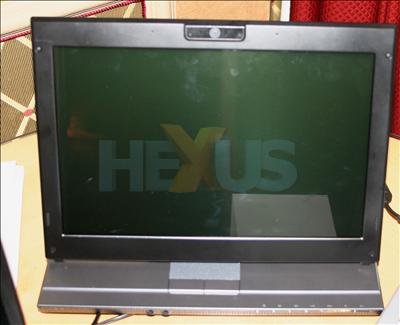 And a look from behind.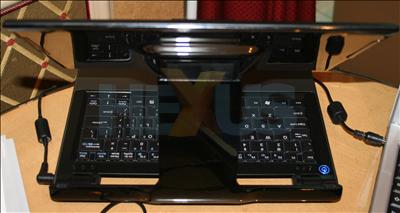 ECS claims that the G200's design was inspired by users confined to small areas, airplanes for example, where traditional screens didn't offer an adequate level of adjustment for clear display reading. This SKU was developed in partnership with Intel, and its 12.1in screen, aluminium body, low weight (1.8kg) and Core 2 Duo ULV support combine to offer a solid specification behind a clever design.

We imagine that a number of ECS' retail partners will take the design on, so don't be surprised if you see a similar SKU from Fujitsu Siemens in the near future.

ECS has also been quick to adopt the new ExpressCard standard, an interface developed by PCMCIA that connects to the laptop's core logic by either PCIe x1 or USB2.0 for fast transfers.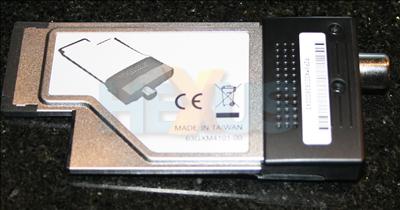 The type I, 34mm ExpressCard slot is already featured on ECS' SKUs and it's now added an ExpressCard-based DVB-T tuner that takes advantage of this new conduit. The aforementioned Fujitsu Siemens will be bundling it in with selected models.


HEXUS.links
CES 2007 - Las Vegas :: All HEXUS coverage