Today Panasonic announced updates to its Toughbook line of ruggedized laptops. Both the Toughbook CF31 and Toughbook CF53 range have been improved and enhanced partly due to the inclusion of Intel's newest Ivy Bridge technology.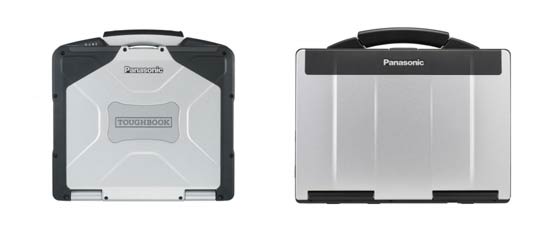 Panasonic Toughbook CF31 and CF53 (right)
Panasonic Toughbook CF31 flagship rugged notebook, €3.699 MSRP
The Mark-3 version of the Toughbook CF31 is available in both standard (Intel Core i5 3320M with integrated graphics) and performance (Intel Core i5 3360M and AMD Radeon 7750M) configurations. The updates bring faster processing, longer battery life and better connectivity. Low voltage DDR3L RAM helps give both versions a stamina boost. The Toughbook CF31 can run for 14.5 hours away from a mains socket. If that is not enough for you the media bay can be equipped with a secondary battery pack to work round the clock by hot-swapping re-charged batteries or extend the life to 21 hours in total.
The CF31's 13.3-inch XGA screen uses circular polarising technology to enable viewing in strong sunlight. For toughness the laptop has a magnesium alloy casing. It is military standard drop tested and is protected against water, dust and shocks. Insulation in the laptop helps keep the machine running in the harshest hot or cold environments.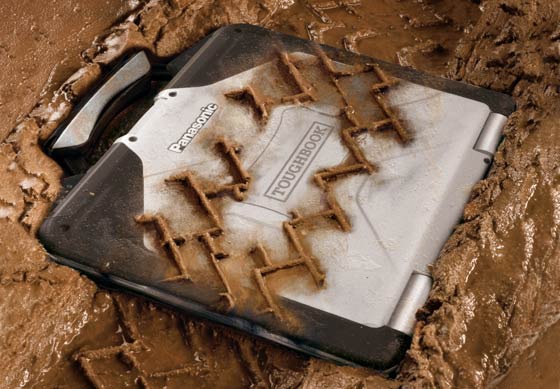 Looking at connectivity the CF31 is also well equipped with all the standard ports you would expect. However Panasonic goes one step further by building in a configuration slot which can be equipped with other interfaces as you may require, such as a fingerprint reader, GPS, Firewire or a modem port.
An interesting "concealed mode" is available for shady manoeuvres; "For security purposes, the CF-31 also comes with an enhanced Concealed Mode for use in mission critical environments. Using this feature, the Toughbook can go into "concealed mode" at the touch of a button by disabling the fan, backlight, status LED's, speakers and communication (3G, W-LAN, Bluetooth) as specified."
Panasonic Toughbook CF53 semi-rugged notebook €1.544 MSRP
This Toughbook also gets the Ivy bridge upgrades, featuring an Intel Core i5-3320M processor and HD4000 graphics. Again DDR3L RAM is used to enhance battery life which helps the notebook, as supplied, last 11 hours between recharges. The tough features of this notebook are also up to military standard, great for everyday usage by a mobile road warrior.
There are two additional variations of the CF53 available; a touch-screen version and an automotive version. The automotive version has optimised ports and double PC card slots for diagnostic tool interfaces.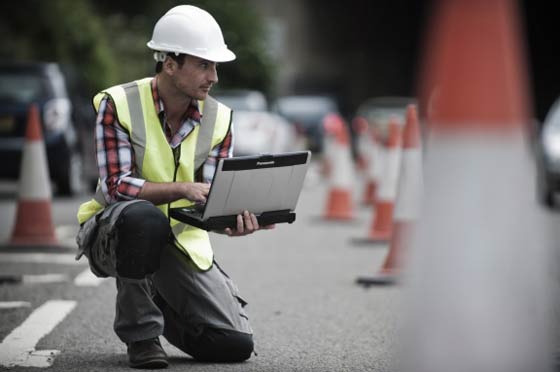 Both the new CF31 and CF53 will be available to buy in July and are optimised to run Windows 7. The guarantee and service sounds excellent. "Every Toughbook comes with a 3-year warranty covering hardware failures for systems used as designed; with a 96-hour repair commitment and a 5-year spare parts guarantee."
If a Toughbook is too bookish for you and need something rugged in the tablet form factor then the Panasonic Toughpad will be available soon too.