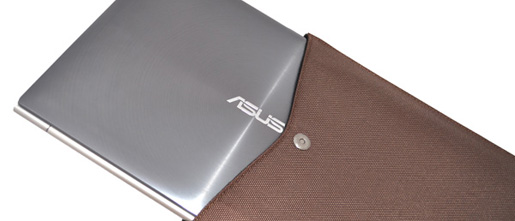 ASUS's Zenbook is a thing of real beauty, but if there's one thing we know about Ultrabooks, it's that they're only going to get better.
Intel's three-year plan revolves around the progress of its Sandy Bridge, Ivy Bridge and Haswell architectures, and this year it's Ivy Bridge that will act as the headline act for a new range of ultra-thin, ultra-responsive, Ultrabooks.
When exactly we'll see Ivy Bridge systems remains something of a mystery, but when the new processors do roll out, so will a refreshed set of ASUS Zenbooks.
According to sources at The Verge, ASUS's existing UX31 and UX21 will be superseded by a pair of models dubbed the UX31A and UX21A. The model numbers aren't particularly enticing, but the associated specifications are more than enough to whet the appetite. According to the leak, both the 13.3in and 11.6in models will be available with a 1,920x1,080 IPS display that offers 350 nits of brightness.
Sounds a real treat for systems of this size, but the full-HD panel does appear to be an optional extra. The standard specification for the 13.3in UX31A includes a 1,600x900 LCD with 300 nits of brightness, and the resolution drops to a standard 1,366x768 on the 11.6in UX21A.
Still, the higher screen resolution could be a real boon for users who crave such things, and it'll be joined an internal revamp, too. In place of the current Sandy Bridge CPUs, the new Zenbooks will be available with a choice of three Ivy Bridge processors; the 1.8GHz Core i3-3217U with 3MB cache, the 2.6GHz Core i5-3317U with 3MB cache and Turbo Boost, and the 3.0GHz Core i7-3517U with 4MB cache and Turbo Boost.
All three chips are dual-core parts with hyper-threading and a low 17W TDP, and all feature integrated Intel HD 4000 graphics. Rounding off the specification, both Ultrabooks will be available with 2GB or 4GB of 1.35V DDR3 RAM, a choice of SATA 6Gbps SSDs, Intel Wireless Display technology and a backlit keyboard. Connectivity options include Wireless N, Bluetooth, USB 3.0 (x2), an SD card reader and HDMI output, and battery life is touted at "between six and seven hours."
A strong set of components, but we suspect the UX31A with a full-HD display and Core i7 processor will fetch a lofty premium when it arrives at retail in the coming months.