Is the magic number
Three has trumpeted new connectivity options for its network with Samsung's Galaxy Tab, the Commtiva N700 and Dell Inspiron Duo joining its ranks from £25 a month.
Three is the first operator to launch the Commtiva N700, which can act as a computer, sat nav, MP3 player with lots of apps. The tablet is available for an initial cost of £99 then £25 a month for 15GB of data on a 24 month contract.
Here is the Commtiva N700's spec and an image.
7" capacitive touchscreen (WVGA 800 x 480)
Android 2.2 FroYo operating system
3MP camera
Mini-USB (USB 2.0)
3.5mm stereo audio jack
Access to more than 100,000 apps via Google Marketplace
4GB microSD card
Weight 375g
Flash support (via Marketplace App).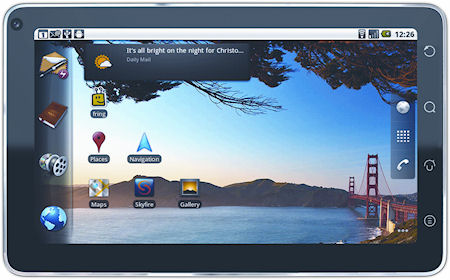 The Dell Inspiron Duo, is Three's first hybrid netbook letting users use the device as a tablet and concentional laptop. It has a cunning flip design so users can switch modes in seconds and a 10" HD display for watching films. The computer costs £49.99 up front with a £41.52 a month 2 year contract giving 5GB of data a month.
Here is the Dell Inspiron Duo's spec and an image.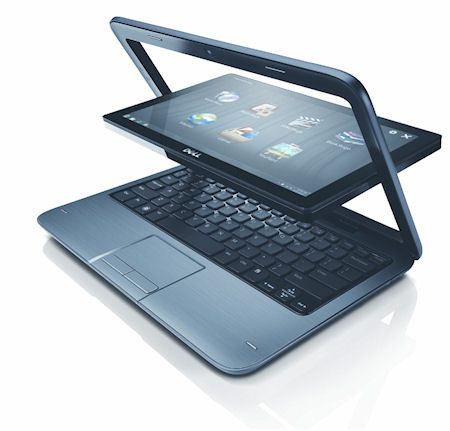 Finally, Three is offering Samsung's Galaxy Tab for an initial cost of £199 on a £25 a month contract with 15GB of data for 2 years.
Here is the Galaxy Tab's spec.
7.0"capactive touchscreen (WSVGA 1024 x 600)
1.0 GHz processor
16 GB storage
HD playback
Full Flash support
Android 2.2FroYo operating system
Front and rear facing cameras for video calls
Mini-USB (USB 2.0)
Access to more than 100,000 apps via Google Marketplace
David Kerrigan, head of mobile broadband at Three, said: "With the tablet market going from strength to strength, we're proud to be ranging three of the hottest tablets on the market at the moment. These devices are ideal to take out and about with you and our generous data allowances and great coverage mean you can keep using your tablet whenever you need it."