After a number of price cuts and the announced nixing of the Adamo brand, Dell has finally followed through and killed off its high-end ultraportable.
The sleek laptop was launched a little over two years ago and attempted to go after the same market as Apple's MacBook air. It also acted as a halo product for Dell by showcasing the latest technologies - including an SSD as standard and built-in 3G - and a sharp design that helped it attract quite a few fans.
Unfortunately, the Adamo failed to find much of an audience. Despite its good looks, the low-power internals were relatively lacklustre compared to mainstream notebooks, and many customers had difficulty justifying spending $2,000 on a Dell - which, rightly or wrongly, has a reputation for cheap and cheerful PCs.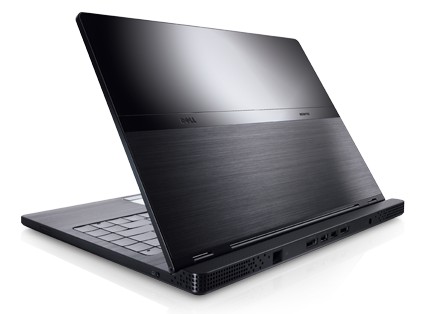 The discontinuation was foreshadowed by deep price-cuts that saw the laptop selling for less than half of its original price. Although the internals were starting to look a little last-generation, the impressively-thin 13 incher was still comparable to other ultraportables.
Although the Adamo branding is dead and gone, CNET reports that a spiritual successor that picks up on its design cues is likely to emerge under a different brand - possibly XPS - later in the year. This fits with the company's overall strategy of simplifying its brands into three or four focused groups.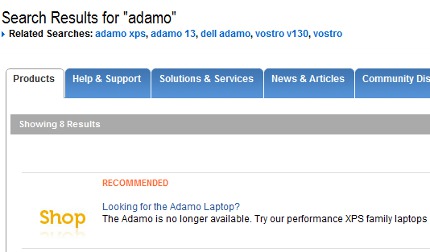 As an alternative, Dell is directing customers towards the company's XPS 15 and XPS 17 laptops, but unfortunately, there's nothing it the company's stable that can properly replace the Adamo. For anyone looking for a high-end ultraportable, your options just got a lot smaller.