Following the introduction of its Yukon platform early this year, AMD's foray into the ultra-portable notebook market has been met with a lukewarm reception.
However, despite competing with hundreds of netbooks powered by Intel's dominant Atom processors, AMD-based ultra-portables are slowly-but-surely beginning to surface. In recent weeks, we've seen the likes of BenQ, Gateway and Packard Bell launch AMD-powered netbooks of their own, and joining that select group today is Medion.
The German manufacturer, who sells its products in the UK exclusively at ALDI stores, will on July 12th be launching the Medion Akoya Mini E1312 - an 11.6in portable system that it describes as a notebook as opposed to a netbook. An indication, clearly, that the Akoya Mini is perceived to be a more-capable computer when compared to its Atom-powered rivals.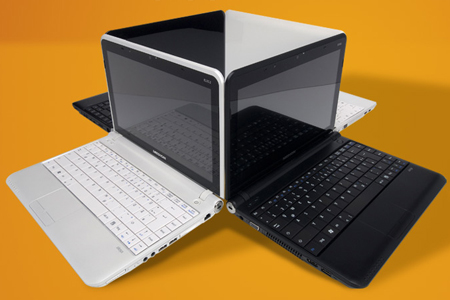 The system measures 292mm x 202mm x 31.5mm, weighs 1.5kg and sports an 11.6in display offers a useful resolution of 1,366x768.
Inside, there's a 1.5GHz AMD Sempron 210U processor, along with 1GB of DDR2 memory and integrated ATI Radeon Xpress 1250 graphics. That's joined by a 160GB hard drive, Bluetooth, Wireless N and Ethernet connectivity, a multi-card reader, three USB ports, HDMI out, Microsoft's Windows XP operating system, and a six-cell battery as standard.
Not a bad-looking specification, we reckon, and the Medion Akoya Mini E1312 will be priced at £339.99 when it hits ALDI stores on July 12th.
We don't see Atom-based competitors running for cover, but AMD's ultra-portable platform appears to be gathering some momentum, and that could be essential as we approach the launch of Yukon's successor, Congo.