Samsung's N110 netbook, unveiled last week as the successor to the popular NC10, is now available to pre-order in the U.S. at a cost of around $450 (£318).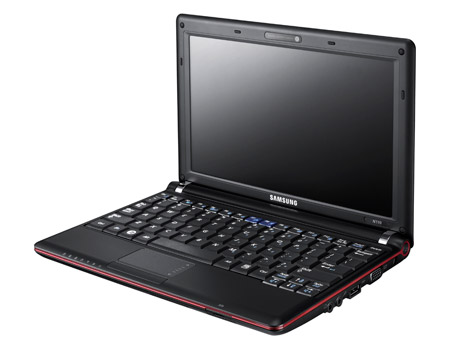 The system, pictured above, sports a six-cell battery that claims to offer over nine hours of on-the-go operation. However, despite the useful estimated mileage on a single charge, the system features the age-old combination of a 1.6GHz Intel Atom N270 processor and 945GSE chipset.
It's a nice enough netbook, but its failing, we reckon, is pricing. For example, the Eee PC 1000HE from ASUS features the newer 1.66Ghz Intel Atom N280 and GN40 chipset - along with the promise of 9.5 hours battery life, too - and that can currently be had for $389 (£275) from Amazon.com.
Whilst Samsung's N110 is, in our opinion, the better looking of the two and a little lighter in weight, its key components are looking dated when compared to the direct competition, and the $60 premium is hard to justify.
Official product page: Samsung.com