The world has been salivating over NVIDIA's GeForce 8800-series of graphics cards.

Entry price is now just £180 for a GeForce 8800 GTS 320. That, though, is still too high for it to be a true volume seller.

What NVIDIA needs to do is harness the goodness present in G80, chop selected parts off to save costs, and launch midrange SKUs.

Imagine our utter surprise when we walked past MSI's stand and spotted something whose NDA doesn't lift for a month.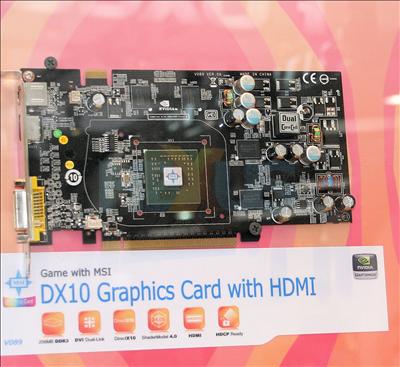 DX10, NVIDIA, HDMI, and midrange SKUs. We'll let you work out what they are.