PowerColor has launched the latest in its SCS3 series of cards which aims to deliver an extremely quiet gaming experience. As you would rightly assume, the PowerColor SC3 HD7850 is based upon AMD's Radeon HD 7850 GPU. The card is a completely fanless design, the first for an HD 7850, using only passive cooling techniques such as heat pipes and an enlarged cooling fin surface.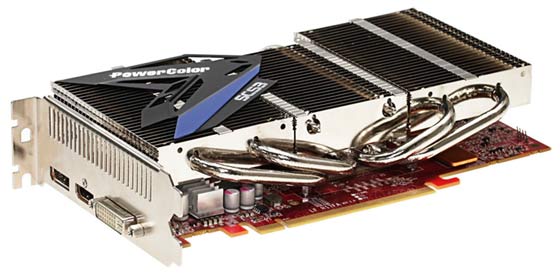 The PowerColor press release informs us that "Together with 1GB of GDDR5 memory, and 1024 units of stream processor, the SCS3 HD7850 is equipped with all high standard specification, also includes the latest AMD Eyefinity technology, DirectX 11.1, and AMD App Acceleration technology, enabling quiet gaming but also with performance".
Clocked down to stay cool
This is a very powerful silent graphics card but compared to the standard AMD Radeon HD 7850 the core clock has been turned down, presumably so that the card can run with only passive cooling without critical heat build-up. PowerColor has pre-set the GPU clock core speed to 850MHz compared with the AMD reference design (and the PowerColor Radeon HD 7850 PCS+ we reviewed a year ago) which runs at 1GHz.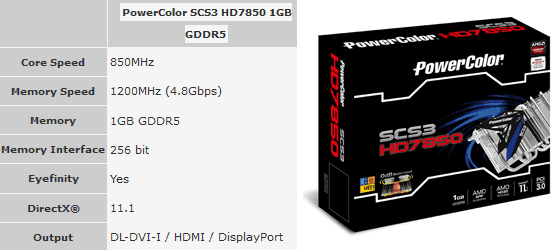 PowerColor describes the cooling technology it uses to achieve this feat as "PowerColor patent G-shape heat pipes". It explains that the new SCS3 cooler "armed with 6 X 6 ø heat pipes can easily dissipate the heat through the solid cooling based which fully cover GPU and key components, providing an absolutely silent and excellent cooling performance without any compromise". Except for that one compromise we mentioned earlier – the 15 per cent lower than reference GPU core clock speeds...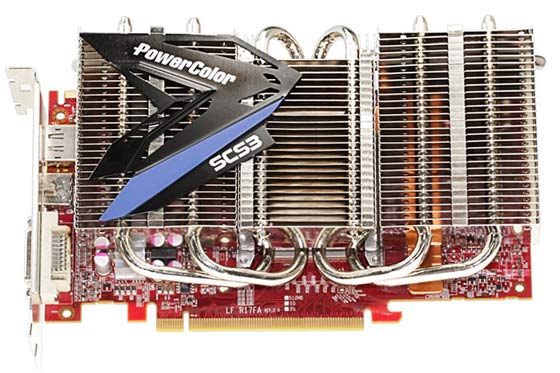 If the components may get relatively warm due to the lack of active cooling it is reassuring that PowerColor's SCS3 HD7850 seems to offer components made with durability in mind such as the solid capacitors offering "50,000 hours operating time", that's just over five and a half years of 24/7 operation.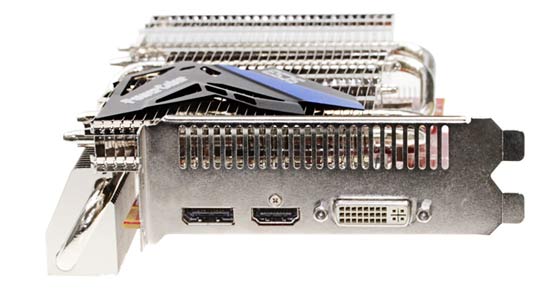 Warning of a heatwave
Overall it sounds like an attractive solution to people who are interested in a relatively powerful graphics card but really want a passively cooled example. However there must be a word of warning if considering this card before any tech site gets it in for review. The previous "SCS3", a PowerColor SCS3 HD6850, was in Tom's labs 18 months ago and the team there found it to struggle; "it is our opinion that this card should not be operated in a silent PC enclosure without active cooling." They concluded that "A passive video card that can't do its job in an air-conditioned room on an open test bench (albeit, while being stress tested), makes us worry about the long-term prospects of dissipating mid-range wattages without the help of an active cooler".
The "meaty PCS+ cooler" equipped PowerColor PCS+ HD7850 hit 64 degrees Celsius running Crysis 3 in the HEXUS labs, it will be interesting to see the first lab tests of this new PowerColor SCS3.