EVGA are giving their new GeForce 7800 GTX the wet treatment, with a new waterblock design.
The EVGA e-GeForce 7800 GTX KO "Black Pearl" version features a new Innovatek GPU block. There's definitely some black, but no pearls, except perhaps the pearls of wisdom from their engineers, who have said that the colour aids heat transfer, as does a new chrome plated copper plate between the waterblock and GPU core.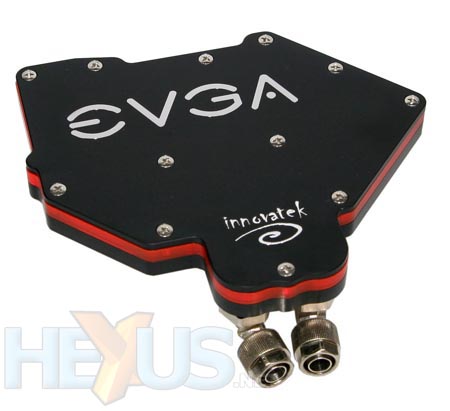 It looks quite sexeh, and the details we've got so far suggest it should be an effective cooling solution, but we'll have to wait and see what overclocking headroom the cooler will afford the enthusiast.