EVGA has launched its GeForce GTX 580 Classified family of graphics cards.
Shipping with a choice of air cooling, or EVGA's Hydro Copper liquid cooling solution, the GTX 580 Classified range is available in either 1,536MB or 3,072MB GDDR5 varieties. In all cases, factory-overclocks come in at 855MHz for the GTX 580 GPU, 1,710MHz for the shaders, and 4,212MHz (effective) for the onboard memory.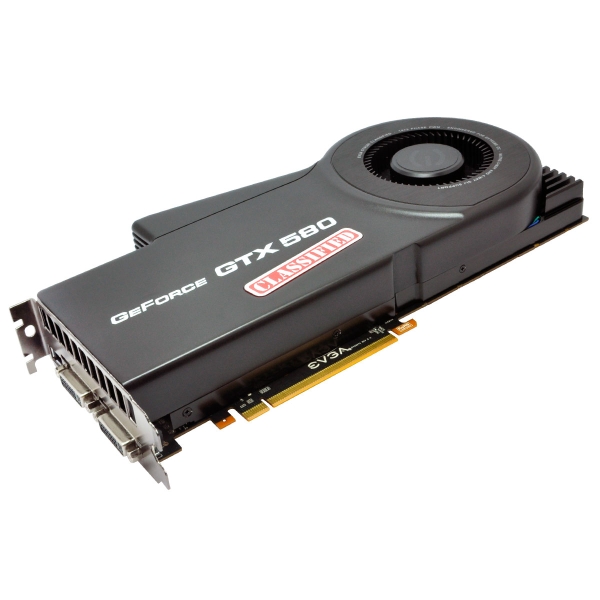 Being the fruits of a collaboration between EVGA and extreme overclockers, Vince "k|ngp|n" Lucido and Illya "TiN" Tsemenko, there are features such as a 14+3 phase VRM - said to deliver over 1000W of juice - and components to deliver stability, noise-ripple reduction and extreme overclocking capabilities. The repertoire includes OC BIOS Mode to reduce cold-bug issues with sub-zero cooling setups, EVbot for on-the-fly overclocking and voltage adjustments, and onboard voltage probe points.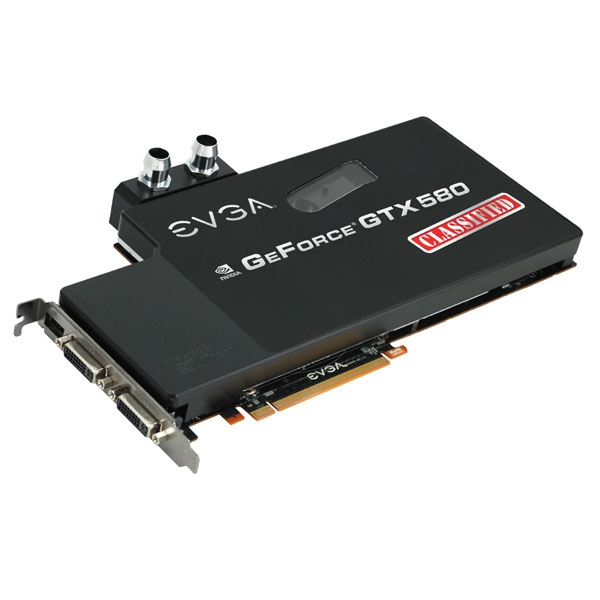 Pricing starts at $549.99 US Dollars for the air-cooled 1,536MB GTX 580 Classified, moving up to $729.99 US Dollars for the 3,072MB GTX 580 Classified Hydro Copper.