AMD hasn't quite finished pressing SKUs out of its HD 6000 series, if reports are to be believed.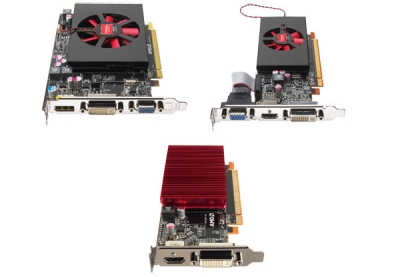 We've already spoken about the Caicos based HD 6450, yet it is claimed that two further offerings will also be lifted from OEM-only relegation early next week - the Turks based HD 6570 and HD 6670.
It's suggested that the HD 6670 will deliver either 512MB or 1,024MB GDDR5 memory, running at 1,000MHz (4,000MHz effective), with a core speed of 800MHz. From an architectural point of view, apparently 480 stream processors, 8 ROPs, 24 texture units and a 128-bit memory interface are being thrown around.
The HD 6650, boasting the same architecture reportedly, should ship with core speeds of 650MHz. However, memory offerings are said to vary between DDR3 and GDDR5 flavours here.