When AMD launched the ATI Radeon HD 4770 back in April, we called it arguably the best graphics card for under £100. Trouble is, AMD was hit with supply problems and two months later, you couldn't find a Radeon HD 4770 for love nor money.
Fast forward another two months, and 4770 cards are once again readily available with most of the usual suspects showing stock. Wanting to breathe new life into the product, Sapphire's launching a new-and-improved model dubbed the Sapphire HD 4770. Sounds the same, but it isn't.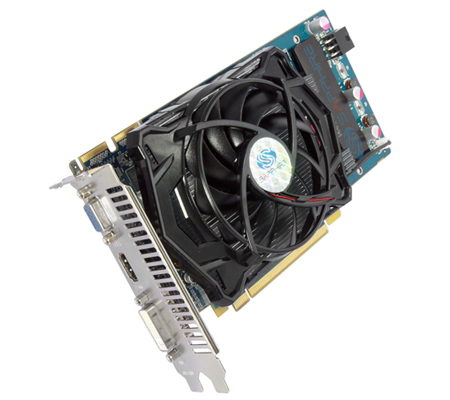 The card, pictured above, features the same 40nm GPU clocked at 750MHz and 512MB of GDDR5 memory clocked at an effective 3,200MHz, but what's new is Sapphire's choice of cooling solution. Out goes AMD's reference design, and in comes a custom Arctic Cooling solution that's exclusive to Sapphire.
Also new to Sapphire's original design is a greater choice of connectivity options. The new-look card sports VGA, HDMI and DVI outputs - as opposed to the dual DVI ports on Sapphire's previous card. Put it all together and you have what Sapphire calls "a powerful midrange graphics card for enthusiasts on a budget, now with better connectivity and a custom cooler."
There's no word on pricing or availability yet, but we reckon this one may appear priced at around the £90 mark.