Back when the current-generation console war was taking form, few fancied Nintendo's chances of overthrowing the likes of Microsoft and Sony.
Still, here we are, years later, watching the Nintendo Wii continue to fly from store shelves, leaving both the Xbox 360 and PlayStation 3 laying in its wake. Sales of over 45 million Wii consoles are putting smiles on the faces of those at Nintendo, but it's also inducing ear-to-ear grins from those at AMD.
As you're not doubt aware, AMD's ATI Hollywood graphics chip resides at the heart of Nintendo's Wii console, and the Sunnyvale, California-based manufacturer has announced that its 50 millionth part has today been shipped to Nintendo.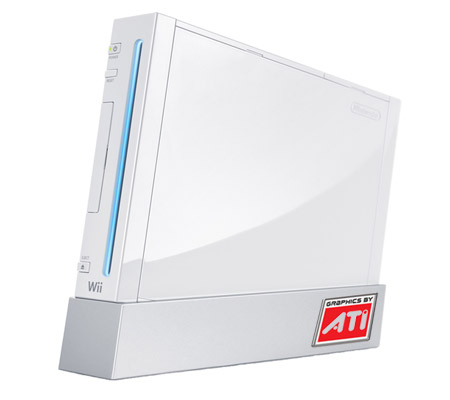 That's an impressive feat, and AMD will no doubt be itching to ensure its technology powers Nintendo's next console, too. Commenting on the 50 million milestone, AMD's Rick Bergman, senior vice president and general manager of the Graphics Product Group, said "AMD counts Nintendo as a valued customer and we continue to work together to make console entertainment a growing phenomenon worldwide."
Looking at the bigger picture, AMD appears to have found all the right console partnerships this time around. Microsoft's Xbox 360 has sold nearly 30 million units worldwide, and is powered by AMD's ATI Xenos GPU.
The PlayStation 3, on the other hand, has recently crept over the 21 million sales mark, and utilises the RSX Reality Synthesiser graphics chip co-developed by Sony and NVIDIA.
The desktop battle between the green and red teams is as fierce as ever, but on the console front, AMD's red is one step ahead. Thinking ahead, the blue team might be staking a claim in the next generation of consoles, as rumours have been circulating of a PlayStation 4 powered by an Intel GPU - Larrabee, perhaps?
In the meantime, a hearty well done to AMD - it's supported Nintendo consoles since the GameCube days, and it's reaping the benefits.