Microsoft today announced it would buy Perceptive Pixel Inc (PPI) a company whose special business niche is in providing large multi-touch displays to education and business users. Perceptive Pixel's flagship product is an 82" multi-touch capacitive display that can "detect an unlimited number of simultaneous touches" and up to 4 stylus inputs simultaneously. The PPI displays also have an optically bonded sensor with excellent rigidity offering "near-zero parallax", the screens have "super-low latency" so feel very responsive in use.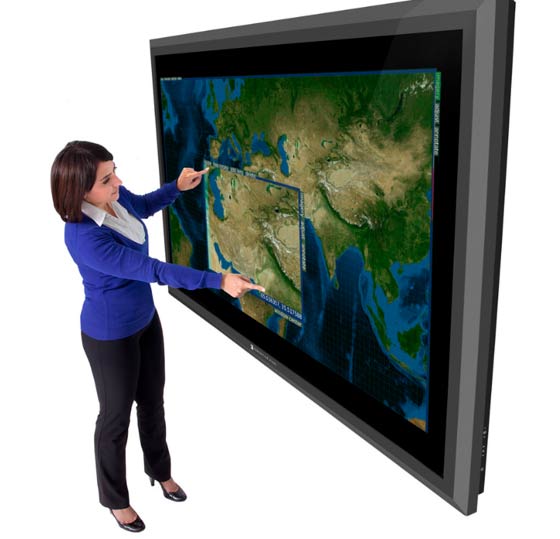 PPI was founded in 2006 and its technology saw worldwide recognition in 2008 when CNN and other broadcasters used large PPI touch panels to work with charts and statistics covering the US presidential elections. Jeff Han, Chief Technology Officer and founder of PPI said "By joining Microsoft, we will be able to take advantage of the tremendous momentum of the Microsoft Office Division, tightly interoperate with its products, and deliver this technology to a very broad set of customers." He was optimistic about future product development as the firm is taken under Microsoft's wing "We are incredibly excited to be working together on our mutual passion to build technologies that enable people to collaborate and communicate."
Perceptive Pixel lists the core uses of the large multi-touch screen technology as;
Briefings and presentations
Command and control
Data visualisation
Digital content creation
Geospatial intelligence
On-air presentation
Training and simulation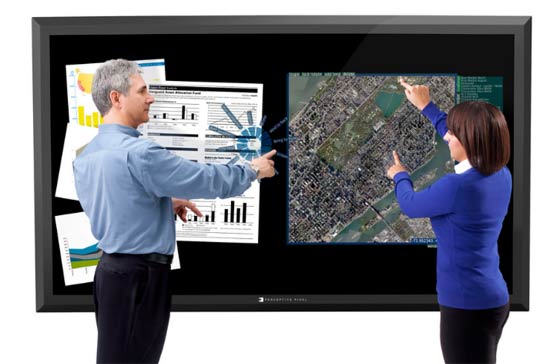 A very big Windows 8 tablet
Microsoft CEO Steve Ballmer announced the acquisition at the Microsoft Worldwide Partner Conference (WPC 2012) in Toronto. Mr Ballmer said of the PPI displays "In a sense you can say it's just a very big Windows 8 tablet but people ooh and ah at it. Our challenge is to make that technology more affordable." Currently the 1920 x 1080 HD resolution 82-inch PPI display sells for $80,000 approximately. Microsoft will be using the large displays to run Windows 8. Perceptive Pixel employees demonstrated Windows 8 and OneNote upon the large displays at the show.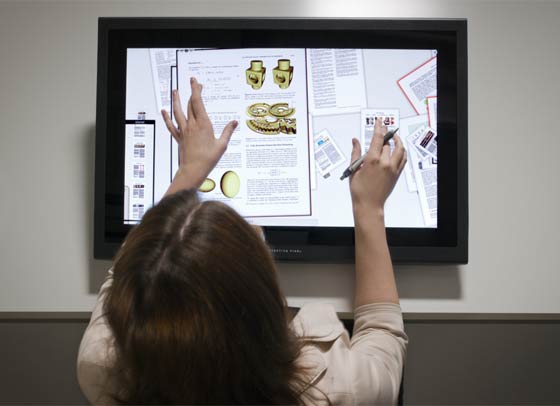 Windows 8 launch in October
Bloomberg reports that it was also announced in Toronto that during August manufacturers will get their copies of Windows 8 and the software will be on general sale by the end of October.