Lately, it seems as though Intel has been hogging both server and desktop markets, with technology that is more advanced in design and, in size, when compared against competition such as AMD and ARM. We're of course talking about Ivy Bridge, which features Intel's new Tri-gate transistor technology, produced on a 22nm process, resulting in excellent performance and superior power efficiency.
Intel's technology gap may soon shrink, however, as ARM has announced that it is working closely with chip-maker, TSMC, to optimise its upcoming ARMv8 64-bit architecture for the firm's FinFET process, aiming to launch SoCs at 20nm, with a view to moving towards 15nm in the not so distant future. FinFET offers many of the same advantages as Intel's Tri-gate transistors as it is based on the same principal of non-planar double-gating, which offers improved current leakage, reduced power consumption and switching times, enabling superior efficiency and/or speed.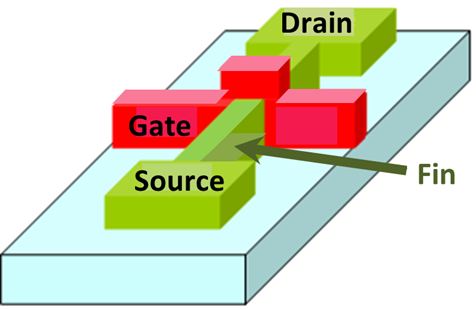 Though we have no doubt ARMv8 designs will eventually find their way into consumer devices, for the time being, it's likely ARM will target the server market. Powered by a similar super-efficient technology as the one found in Ivy Bridge cores, Intel may have to keep looking over its shoulder as ARM and its clients start to roll-out ARMv8 SoCs. Meanwhile, AMD is finally looking to move its CPUs away from 32nm to 28nm later this year and, with increased reliance on TSMC, may very well also hop on the FinFET bandwagon.
Though the technology gap will certainly close as transistor technologies realign, Intel perhaps needn't be too concerned, however, as the firm is already planning to move to 14nm, either towards the end of 2013 or early 2014.