Corsair has only been in the chassis business for a couple of years, but the company's efforts thus far can be described as well-built, well-thought-out solutions that look agreeably smart.
We've come to appreciate that particular approach, but Corsair's core strength has always been its ability to satiate the desire of hardcore gaming enthusiasts. With that particular market in mind, the manufacturer has recently unwrapped its latest gamer-orientated product; the Vengeance C70.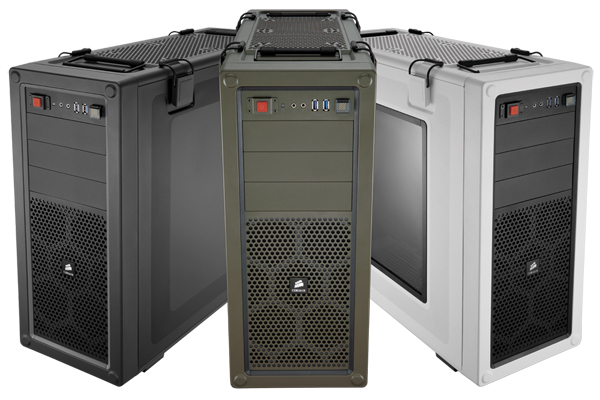 Introduced as the first of what's certain to be many Vengeance Series enclosures, the C70 is said to have been designed "with an all-steel exterior for extra durability, and metal flip-up handles for easy transport to LAN Parties."
The chassis was fittingly unveiled at the PAX East gaming show this past week, but won't be reaching retail outlets until June, when it'll land with an MSRP of $139 (roughly £105 inc. VAT).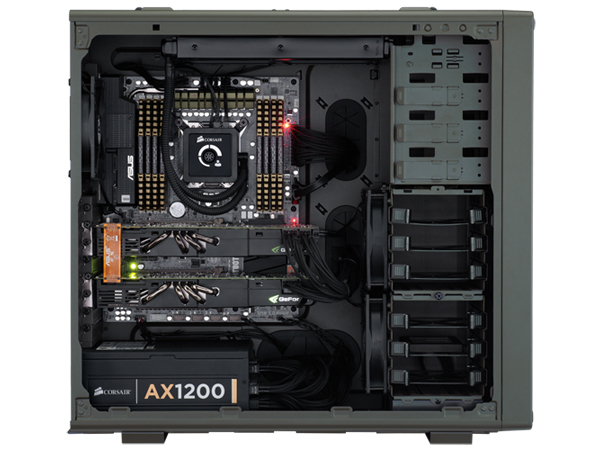 To call it an acquired taste would be an understatement, but if you see LAN parties as the best way to spend a Friday night, Corsair reckons the C70 could be the perfect companion. In addition to built-in carry handles, this steel enclosure offers eight expansion slots, a USB 3.0-equipped I/O panel, six 2.5/3.5in hard-drive bays split across two removable cages, a total of ten fan mounts and room for a 240mm radiator up top.
It looks as user-friendly as most Corsair chassis, but the external aesthetics are certain to result in polarized opinions. But if you are struggling to decide whether you love it or hate it, Corsair will attempt to persuade you with three available colours; Arctic White, Gunmetal Black and Military Green. Looking ahead, we're hearing a Desert Storm colour scheme is also being considered.