Obsidian Series 800D on a diet
We're pretty fond of Corsair's high-performance Obsidian Series 800D chassis, but priced at over £200, it's still out of reach for many an enthusiast.
Hoping to bring that high-end functionality to a broader range of users, Corsair has today followed up with a similar-looking chassis at a lower price point dubbed the Obsidian Series 700D.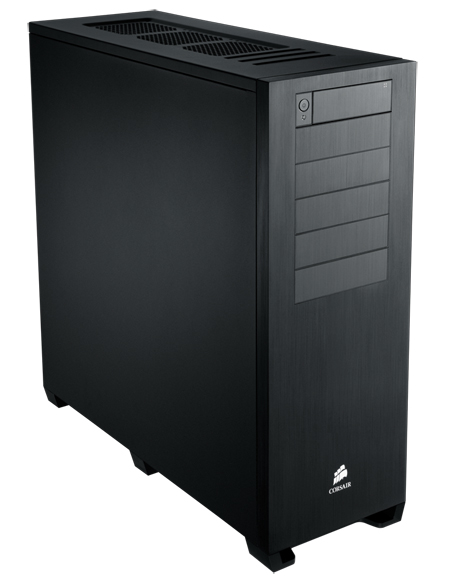 It might look identical - and it almost is. Measuring the same 229mm x 609mm x 609mm, Corsair's giant full-tower 700D is essentially the 800D with a few omissions from the feature list.
What hasn't made the cut for the cheaper alternative? Well, Corsair has done away with the four hot-swappable front-mounted SATA drive bays and replaced them with four fixed internal SATA bays - hence the disappearance of the 800D's push-to-open door. Eagle-eyed readers may also have noticed that the windowed side panel has been banished in favour of a solid panel.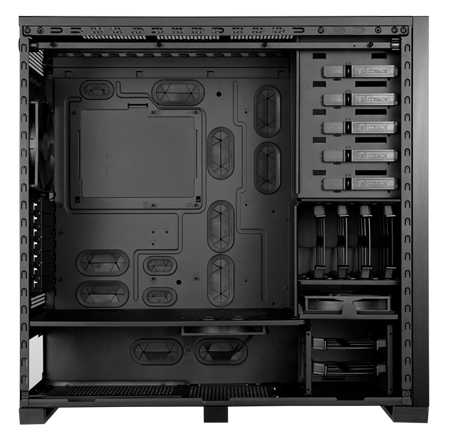 Other than that, it's the 800D through and through - meaning oodles of room to play with, advanced cable management, a trio of 140mm fans as standard - with room to add a further four 120mm fans or a triple 120mm radiator - and more drive bays than you're likely to need.
Question is, exactly how much cheaper than the 800D will the all-new Obsidian Series 700D actually be? Unfortunately, Corsair isn't telling just yet, but it'll have the chassis on show at next month's CeBIT, ahead of a retail launch in April.