SilverStone already offers a wide range of HTPC chassis, but there's always room for more so here's a quick look at the upcoming Grandia GD03.
The chassis, pictured below, measures 425mm x 182.2mm x 436mm and consists of an aluminium front panel and an 0.8mm cold-rolled steel body.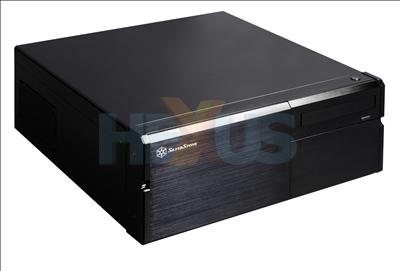 Seems a lot like a squarer version of the existing GD01, then, but there's more to it than meets the eye. Flip open the front panel and you'll reveal the GD03's secret weapon - dual hot-swappable hard drive bays - which, of course, should prove to be useful to users with ever-expanding video libraries.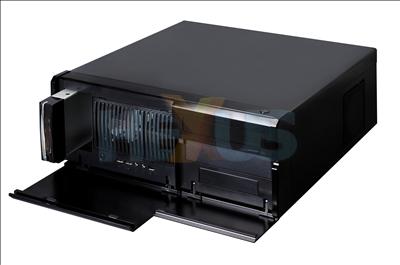 In addition to the two hot-swappable bays, users will find two external 5.25in bays and an internal hard drive cage capable of holding up to five 3.5in drives. So yes, in theory, you could make yourself a 14TB media server by housing seven 2TB hard drives in this inconspicuous chassis.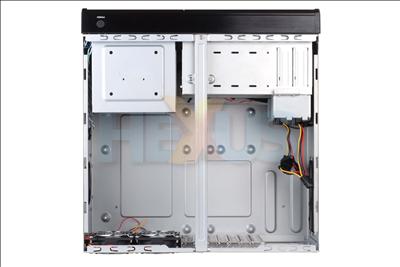 Cooling comes courtesy of two 80mm exhausts at the rear, with each spinning at 2,050RPM and claiming to keep noise levels at 21dBA. Those who need a little more air on their precious drives will find a dual 80mm HDD fan bracket included in the bundle.
No word on pricing or availability yet.