Windows 7 beta imminent
According to Microsoft, Windows 7 - its next major operating system - is on course to ship to retail approximately three years after the launch of the ill-received Windows Vista.
Vista's Wow, if you can call it that, started at retail on January 30th 2007, and we're therefore led to believe that its successor - Windows 7 - will arrive early in 2010. But just how reliable is that time frame? Microsoft has thus far remained tight lipped in regards to Windows 7 launch details, and rightfully so - any news of 7's availability would undoubtedly create a dent in Vista sales.
Nonetheless, a handful of journos who live and breathe Microsoft believe that a final Windows 7 release in mid-2009 is a distinct possibility, so let's glance over some of their reasoning and add some of our own.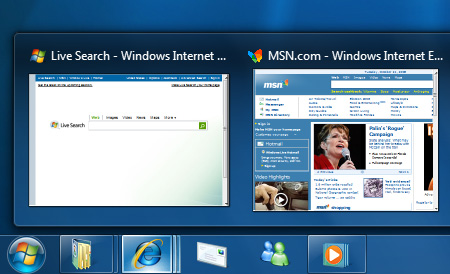 Microsoft announced at PDC 2008 that it's planning to launch a public beta of Windows 7 in early 2009. Over the course of the past week, widespread rumours have suggested that that very beta could arrive as soon as January 5th.
Here at HEXUS, we're assuming Microsoft will hold out a few days and launch the beta during the Consumer Electronics Show in Las Vegas. CES 2009 kicks off on January 8th, and Microsoft CEO Steve Ballmer will get the show started with a pre-CES keynote on January 7th at 6:30pm. With the tech world watching, what better time to launch the Windows 7 beta?
But why is the beta significant? Unlike Windows Vista, 7's beta won't be available in numerous builds. According to reports, Microsoft is so confident in 7's stability that the first beta won't be followed by beta 2, beta 3 and so on. Following the one-and-only beta, Microsoft then plans to launch a release candidate (RC), followed finally by the retail version.
Not the schedule you'd expect for a software launch that's said to be over a year away, and Microsoft has a good reason to speed up the launch process; low-cost computers.