A cooler with Asetek origins
Now we know what you're thinking, it looks like something you've seen before. And you're right - it looks a lot like Asetek's LCLC - a solution we examined at last year's COMPUTEX. Trouble is, as much as we liked what Asetek had to show us, its cooling kits remained available to OEMs only and a retail consumer launch didn't seem likely.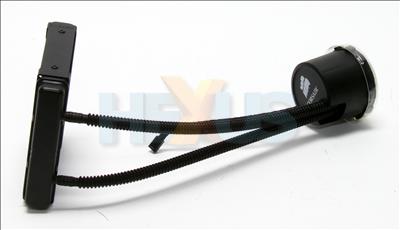 Fortunately, Asetek seems to have taken on board our recommendations and has teamed up with Corsair to bring its LCLC to system-building enthusiasts. Corsair's Hydro H50 is, clearly, based on Asetek's design, but is said to feature a new copper pump/cold plate.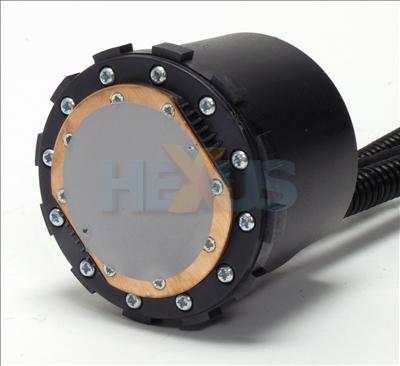 Corsair is keeping the finer details of the tweaks and adjustments under wraps, but the Hydro H50's implementation goes largely unchanged. The unit comes bundled with motherboard backplate-supported retention brackets that support Intel's LGA 1366 and LGA 775 sockets, and mounting systems for AMD processors will be available upon request from Corsair's website.
Using Asetek's hassle-free design, the cold plate/pump unit is mounted to the CPU, and ribbed tubing connects to a fan-assisted radiator. Doesn't get any easier, but keep in mind that there's no means of daisy-chaining other components into the loop.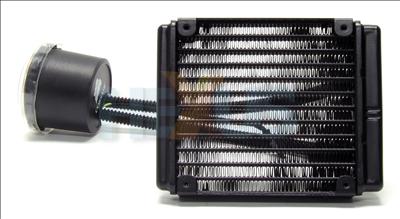 Corsair plans to launch the Hydro H50 with a competitive £50 price tag, and that's what makes it particularly interesting. Despite its use of liquid-cooling technology, Corsair isn't aiming to compete with other liquid-cooled solutions. It's target, it says, is high-end heatsink fans and the message is clear; why pay in the region of £50 for an air cooler when the Hydro H50 could provide greater performance and lower noise at the same price point?
It's a point well made, and we reckon the Hydro H50 will be available at retail in mid-June. So, let's take a look at how well it cools, shall we?