Taiwanese PC maker ASUS is reportedly in discussions with Microsoft about a licensing deal to make smartphones, particularly a Padfone, based on the Windows Phone mobile OS. Benson Lin, the corporate vice president of mobile communication products at ASUS, talked to the Wall Street Journal about these ideas in an interview published today.
ASUS has enjoyed a good degree of success in 2012 with its high profile tablet collaboration project with Google, the Nexus 7. However its mobile phones have never really hit the headlines and been in demand. In smartphone terms ASUS is best known, at HEXUS at least, for its interesting Padfone devices. In October last year the original Padfone was updated and improved upon with the launch of the Padfone 2. These powerful smartphones are an interesting concept; the latest version, powered by Android, is a powerful quad-core 4.7-inch smartphone that docks into a 10.1-inch tablet.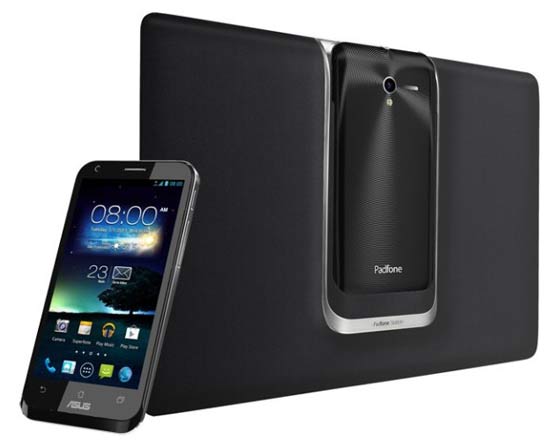 ASUS Padfone 2, powered by Android
This smartphone/tablet hybrid would be great for Windows 8 devices, thinks Benson Lin, "With our Padfone concept, the phone plus tablet, I think it makes sense for Windows 8". However Windows Phone 8 and Windows RT or 8 don't really overlap and aren't suitable for both tablets and phones individually. This brings into question how a "Windows 8 Padfone" would work. The Verge has an idea that the new Windows Blue will cater for these tweener or hybrid devices and bring the mobile and tablet/desktop OSes closer together.
Finally to wrap up the ASUS Windows Phone news, Mr Lin discussed timescales but gave away no information, "There is no target timeline… but we are interested in making Windows phones".
LG coming back to Windows Phone?
Only yesterday there were fresh rumours about Korean firm LG signing up and making Windows Phone 8 handsets. Discussing the rumour, emanating from the Korea Times, a writer on GSM-Arena notes that LG was one of Microsoft's first partners to produce a WP7 device, the LG Optimus 7, but then its interest in the platform fizzled out.