Though ASUS appears reluctant to admit its defeat, it seems as though the firm has cracked under the pressure of Optimus Prime and his parent company, Hasbo, who had begun legal proceedings due to the similarly of the 'Transformer Prime' tablet name.
The new line-up will now be branded as the 'Infinity Series' and to kick things off, ASUS has launched two new tablet models.
The first new model in the line-up is the TF700T, which we had reported on earlier in the year, back at CES 2012. This tablet will, much like HTC's new One X smartphone, offer two configurations, with two separate processors; a WiFi only Tegra 3 model and a 3G/4G Qualcomm MSM 8960 Snapdragon S4 variant.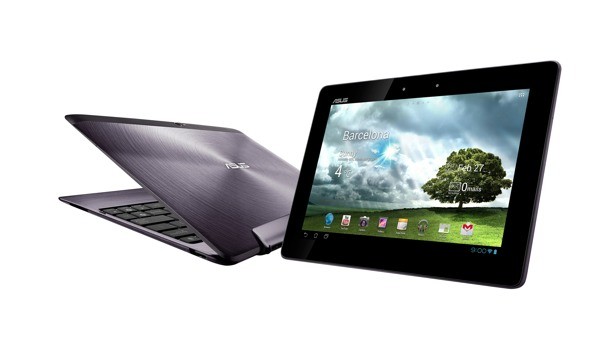 Despite being dual-core, as we reported earlier on, with a design not dissimilar to the ARM Cortex-A15, the Snapdragon S4 line-up packs a serious punch and will have no trouble keeping up with the likes of NVIDIA's quad-core Tegra 3.
The tablet now features a Gorilla Glass 2.0, FullHD Super IPS+ display, well actually 1,920 x 1,200, however, minus the Android home bar and that leaves us with an effective 1,920 x 1,080 resolution. The device will be offered in storage configurations of 16, 32 and 64GB, will ship with Android 4.0, 8GB of free, lifetime ASUS WebStorage and will sport a standalone 10 hour battery life.
Despite previous ASUS claims that the firm was looking to continue sale of the original Eee Pad Transformer TF101 tablet as a low-end offering, the company is now looking to relaunch its Transformer Prime, as the Transformer Pad 300, which will be offered in red, blue and white finishes.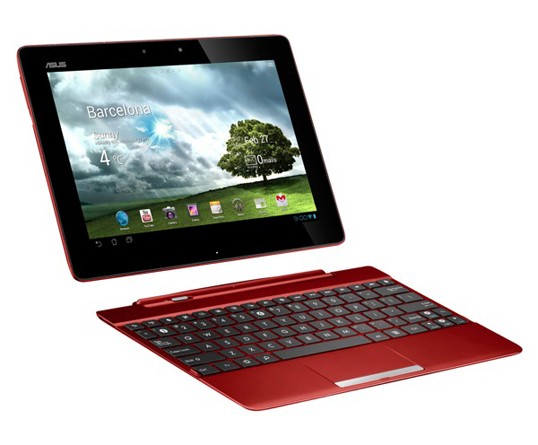 Despite the loss of the luxurious sounding Amethyst Grey and Champaign Gold finishes, this tablet certainly is the very same Transformer Prime that has been emptying the pockets of high-end punters as the market leading Android tablet offering. The Transformer Pad 300 will only offer 16GB of internal storage but may be expanded through MicroSD. A 3G/4G variant will also be heading to market, as with the TF700T.
Prices and release dates for both models are yet to be announced, though previous ASUS comments suggested a June availability for the UK. We wonder just how much cheaper the Transformer Pad 300 will be over the current Transformer Prime.