Apple has kicked off its iTunes Match service, a cloud-based feature that allows users to back up their music library to the iCloud and access it on up to ten devices.

Costing £21.99 a year, iTunes Match can hold up to 25,000 songs in the iCloud and is built into the iTunes app on your Mac or PC and the Music app on your iOS devices.

The main benefit is that you can upload songs from your entire music library, including imported tunes from CDs or items purchased somewhere other than iTunes.

It then matches any DRM-free songs that were not purchased via iTunes and re-downloads them free of charge as high-quality 256-kbps DRM-free AAC files.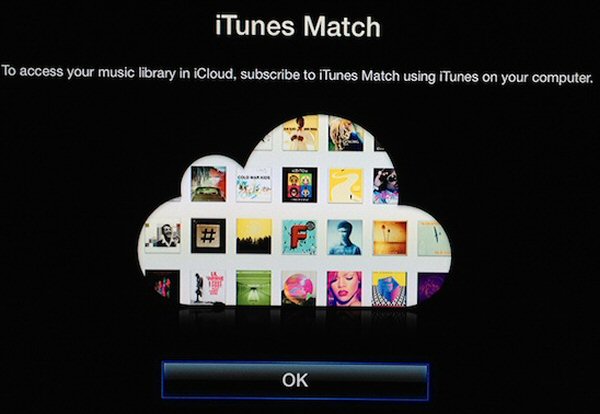 Once the DRM-free tracks are uploaded to iTunes Match, you are able to play them on up to ten devices, including a maximum of five computers

iTunes Match is a defining moment for the music industry and its battle against piracy. Rather than fight piracy directly, the new service seeks to generate money from those illicit downloads by giving users the chance to upload MP3s and other files that may been downloaded via Bittorrent sites.

"

This wouldn't happen with any other company. Apple basically owns most of the music industry's most valuable digital customers

," said Mark Mulligan, an independent music analyst. "

This is not so much the music industry saying 'we've lost the fight' [against piracy] but more pulling out the troops and saying 'let's make money from that which has already happened

'.

"

The world has changed. There is a recognition from record label executives that the fight against piracy can't be definitively won. Apple is saying [to labels], 'we're going to give you revenue if you give us licenses. The whole debate about iTunes Match amounting to an amnesty is a red herring. This is the world's most valuable digital music service investing in something that's actually incredibly valuable to the music industry.

"

To enable iTunes Match on an iOS device you'll need version 10.5.2. Head to Settings -> Music -> Turn On iTunes Match. On a Mac, open iTunes and click the Store menu, then click Turn On iTunes Match. On an Apple TV, go to Music -> iCloud Library.