New apps are a dime a dozen, but if you're a movie buff or a photo enthusiast, today's releases may be of interest.
Up first is the official Flickr app for Android. Now available for free from the Android marketplace, the app allows users to take photos with an in-app camera mode and upload straight to Flickr.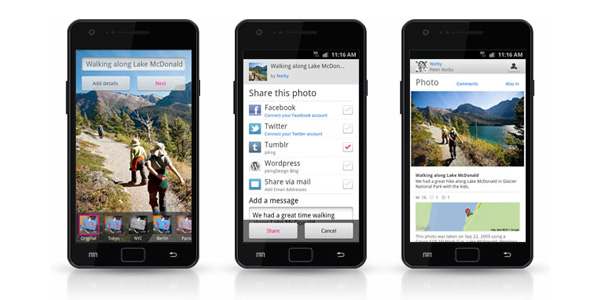 The app's camera mode offers control of various functions - including flash and aspect ratio - and a range of filters are available to help spruce up your snapshots.
Uploaded photos can of course be shared to social-networking websites such as Facebook and Twitter, and users can edit titles, descriptions and tags, whilst keeping tabs on comments and user activity. Useful for your own albums, but the app also provides the option to explore Flickr's entire library - and there are built-in slideshow modes for optimal full-screen viewing.
Over at the Apple app store, meanwhile, LoveFilm has extended its reach to the iPad with the launch of its own official app.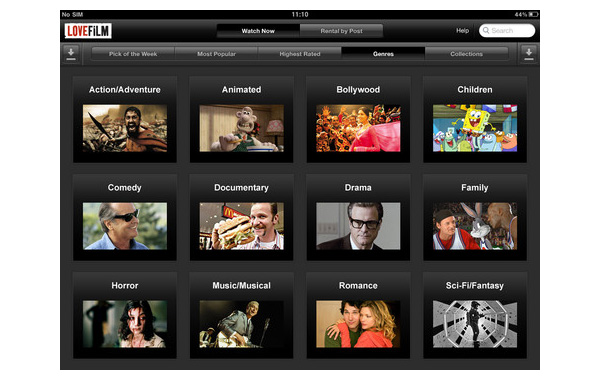 Dubbed LoveFilm Player for iPad, the app allows LoveFilm subscribers to stream movies and trailers over a Wi-Fi connection, as well as manage their DVD rental list.
LoveFilm already offers similar functionality to PC and PS3 users, but the addition of the Apple iPad will provide customers with instant access to movies in and out of the home.
"This is a huge leap in movie watching for the 21st Century - making LoveFilm more portable than ever before," said Simon Calver, CEO of LoveFilm.
"LoveFilm on iPad is the latest step in giving film fans total control over their viewing schedule and our commitment to expanding the ways in which members can stream movies and TV series on a range of devices."
LoveFilm Player for iPad is available as a free download from the Apple store and subscriptions to the movie delivery service start at £5.99.