At long-last and, despite rumours of delays, Android 4.1 Jelly Bean has begun to roll-out officially, on UK networks, for Samsung's Galaxy S3 smartphone.
The final firmware release version to look out for is I9300XXDLIH, which is currently rolling-out on both Vodafone, O2 and Three, in the usual staged manner, limiting consumer upset in the event of a last-minute bug discovery. For those that can't wait, the firmware can be manually obtained for specific network providers at SamMobile, though, please bear in-mind that manually applying this update could affect your warranty.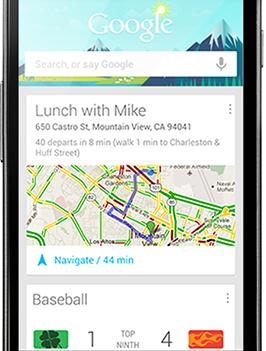 As a quick reminder, the primary new features of Android 4.1 are:
Google Now
Android Beam
Project Butter (smooth UI)
In typical Samsung fashion, the firm's not willing to take a step back and drop S-Voice or change the front-end TouchWiz UI in favour Android 4.1 additions (this is usually only done for new devices) and so users won't quite receive the same experience as on a Nexus device, though, Google Now is available and can be accessed by holding the Home button and selecting the 'G' logo just above.
This is perhaps the first time that UK operators have delivered an Android update before it has reached unbranded devices, though, deployment speed could still do with a little work; Samsung's already working on a new revision of the firmware, I9300XXDLJ2 and, Google is expected to be announcing Android 4.2 first thing next week. Certainly though, this release has been a step in the right direction.
This writer's initial experiences with the new firmware have been generally positive, the UI is as sleek as claimed, though occasionally still falls short to a spot of lag, which simply doesn't need to take place on a quad-core device with a triple-buffered UI, though still a marked improvement over Android 4.0.
Unlike Siri and S-Voice, which for all intensive purposes are more for show than to serve a functional purpose, Google Now has proved useful in reporting the weather, travels times and sports scores, with Google's new voice search proving to be exceptionally accurate, even in noisy environments, returning the best, well parsed results this writer has witnessed thus far. It's simply a crying shame that Google Now can't be accessed by the flip of a finger on the Galaxy S3.