No sooner had Samsung announced its GALAXY S III smartphone, did local competitor, LG, announce the Optimus LTE2, which looks to be one heck of a phone and so, we wonder where exactly the global announcement for this device was? The answer is, there wasn't one, with LG simply making a press release in Korean, stating that the device was heading to Korean networks this month, with no mention of the global market.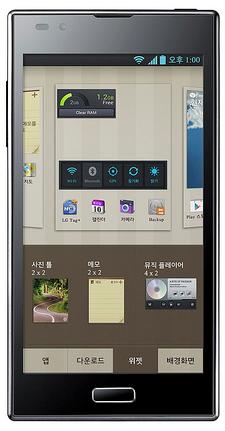 Here's what we know of the device so far:
| | |
| --- | --- |
| CPU | Qualcomm MSM8960 (dual-core Snapdragon 4 1.5-1.7GHz with Adreno 225 GPU) |
| Memory | 2GB LPDDR2 |
| Display | 4.7 inch True HD IPS |
| Connectivity | 4G LTE (other details unconfirmed) |
| Battery | 2,150mAh includes wireless charging support |
| OS | Android 4.0 |
There's also mention of new camera functionality, which we suspect comes from a dedicated image processor. LG claims that the device features a 40 per cent increase in battery life over the previous Optimus LTE smartphone, which, given the S III trumping 2,150mAh battery, is a claim we can certainly believe.
We'll bring you more as details emerge.