For anyone who has used Google Maps, tracking and navigation of late, you'll know that the service has evolved well, with Maps allowing for accurate and fast route planning, factoring in cars, buses, trains and footpaths, followed by close tracking en-route with a phone's GPS signal.
However, indoors remains another story all-together. With GPS satellite signals incapable of penetrating thick walls, phones are left with cell-tower reception to aid in approximately triangulating their position, which, makes navigating in the close-quarters confines of most buildings impossible.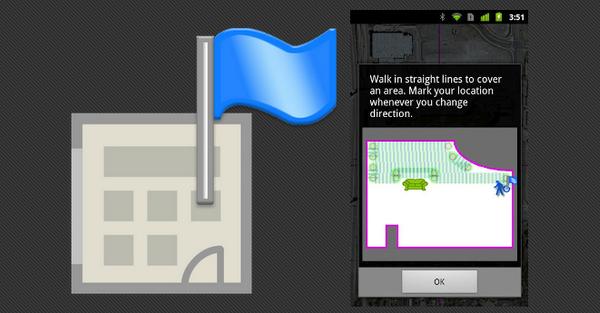 Google is attempting to come to the rescue, however, at least for the more active of business owners. 'Google Maps Floor Plan Marker for Android' is an app that will record and submit WiFi and cell-tower data back to Google, allowing owners who have previously submitted floor plans to Google to correct and refine indoor tracking, by following on-screen instructions, calibrating the area.
If Google can encourage enough businesses to use this software, we can see a bright future for Project Glass, however, we're still hoping for fully automated indoor tracking in the future, which could potentially seal the deal on wearable devices.