Samsung UK has today announced a new range of "premium accessories" designed to complement the new Galaxy S5 smartphone. As a reminder the new flagship Samsung smartphone, and these accessories, are to go on sale from Friday 11th April.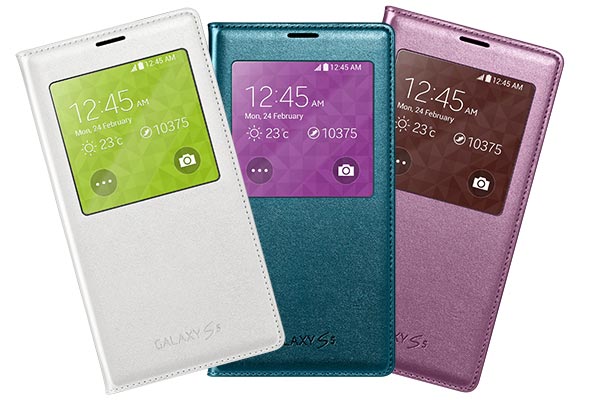 The newly announced accessories include the Samsung S-View cover/case, to protect and enhance the accessibility of your smartphone. Also two new charging accessories have been announced; a wireless charging back plate with associated charging pad and a multi-charging cable which allows charging of up to three devices at once.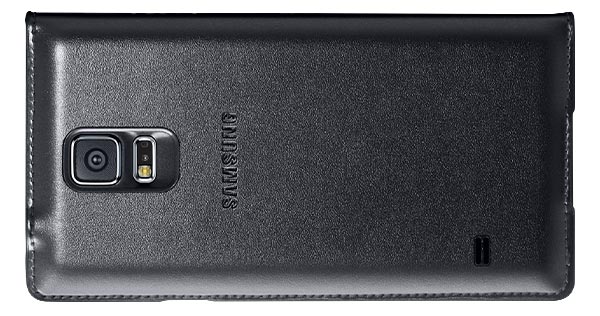 Explaining the purpose of this new range of accessories, "We are always looking for new ways to go above and beyond to make sure we're giving our customers the best possible mobile experience, and our Galaxy S5 accessories range is no different," said Simon Stanford, Vice President of IT & Mobile division, Samsung Electronics UK & Ireland.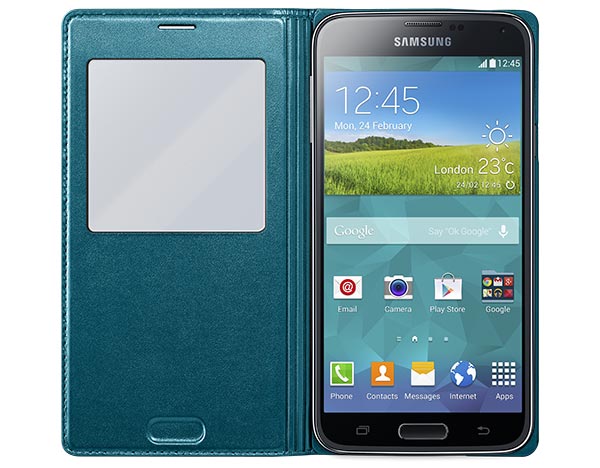 S-View cover
The S-View cover for the Samsung Galaxy S5 comes in five metallic leather-look colour options; Black, White, Green, Rose Gold and Pink. Through the cover screen portal you can "see notifications of incoming calls and messages, take photos and listen to your music - all without even having to open the cover," says Samsung. The cover is anti-grip-slip and IP67 rated, just like the S5, ensuring it stays resistant to dust and water.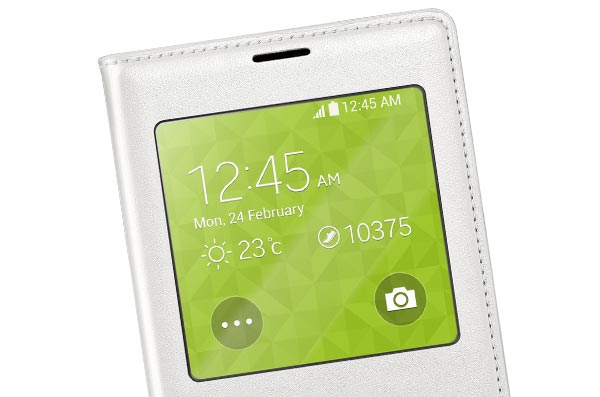 An interesting little feature is that your Galaxy S5 smartphone knows what colour the S-View cover is and will automatically display a matching UX and background colour. But don't worry, you are still free to use your own tasteless ideas, photos and themes if you wish.
Power accessories
Samsung is proud of the Galaxy S5's battery stamina, lasting "up to 10 hours of web browsing and 12 hours of video," with its Ultra Saving Mode. However it is making charging more convenient with both a wireless charging kit and a multi-charging cable.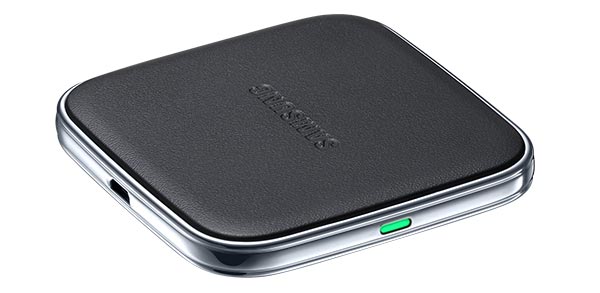 The wireless charging kit features a replacement back cover and a charging pad, as pictured above. We haven't been told this but it would appear from the image file naming that both back covers and pads are available in a range of colours. The new multi-charging cable is said to "allow you to charge up to three [devices] at any one time – with just the one cable and plug socket required". However, from looking at the cable picture supplied by Samsung's press office, below, I don't know how that will work.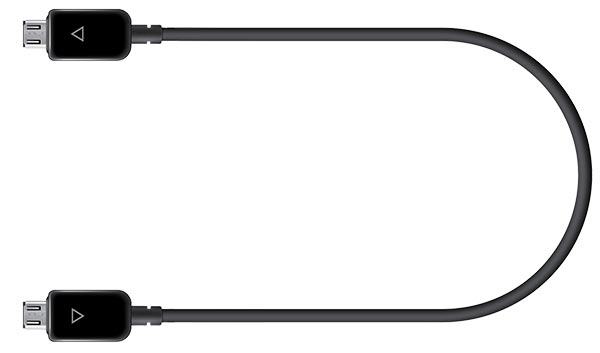 We are told that the new range of accessories will be available from the e-Store, Samsung Experience Stores and Brand Store at Westfield Stratford, probably to coincide with the Galaxy S5 smartphone launch. Accessory pricing is yet to be announced.