Shyrouken!
The six-button controls scheme returns, with a host of new special moves and features to get to grips with. The new features add further depth to the fighting system and fit into the gamepaly seamlessly. FOCUS system now allows you to absorb attacks from opponents and then launch a counter attack by pressing the medium punch and kick buttons simultaneously. The Ultra combo moves are tricky to pull off, with most requiring a quarter circle move in combination with three punch buttons, but the results are visually impressive and finishing a round by using the likes of El Fuerte's El Fuerte Flying Gigabuster where he stands on his opponent's shoulders, locks his head with the his feet, and then launches him up in the air, somersaulting and then sending him crashing to the ground.

The Ultra Combo system is governed by the revenge meter, which fills up when you take hits. Fill it up to 50% and you can launch your Ultra Combo move. The more full the meter is though, the more damage you can inflict. Wait until your opponent is low on vitality and you can use it as a devastating finishing move.

New taunt moves add a bit of fun to proceedings and the new characters slot impressively into the cast, offering a range of new moves to master as well as new fighting styles, such as Crimson Viper's who flies around with her jet-propelled boots moves and delivers blasts of electricity with her left hand and seismic shocks with her right. Capcom has obviously thought long and hard about the character design and move sets of the new characters and, without exception,they all compliment the 25 character strong roster.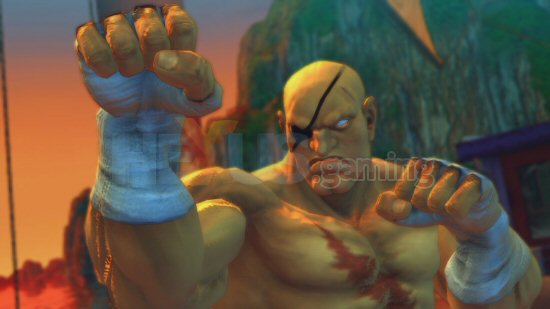 Click for larger image



Whether you're new to the series or a Street Fighter veteran, Street Fighter IV is a must-buy for fans of the beat 'em genre. Returning Street Fighter players should enjoy the blend of classic play, improved visuals and tweaked fighting system, while new playersl now have the chance to see what makes the Street Fighter franchise so special.

Pros
Great pace and depth Impressive 25 strong character roster
Looks and sounds superb
Solid online multiplayer component
Challenge mode helps you to perfect moves


Cons
Final Boss, Seth, is really irritating. He's too damn good!

Street Fighter IV features the classic gameplay we all know and love, yet still manages to feel fresh and exciting .
HEXUS Awards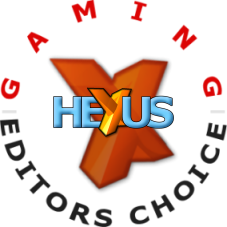 Street Fighter IV (9.5/10)
HEXUS Right2Reply
HEXUS World Leading HEXUS Right2Reply initiative invites manufacturers, their representatives and vendors which supply HEXUS with products for technical editorial evaluation, to comment on the articles that we publish. If they choose to respond, we publish their response verbatim.