The ultimate Naruto game
Since its first appearance in comic-book form back in 1999, the popular Naruto series has been adapted, with varying degrees of success, to different videogame genres. Fans of the manga franchise have been treated to a legion of role-playing games, one-on-one fighters, beat 'em ups, action-adventures and even strategy titles over the years, but for the first time, the latest Naruto game has been developed by a non-Japanese company.

Ubisoft Montreal claim they have created the most ambitious Naruto title to date, expanding on the colourful history of the adolescent ninja and fusing three different play-styles together to create what they hope - and we hope - will be, the ultimate Naruto videogame.

Let's take a look…

Ubisoft's first venture into the world of Japanese anime, especially seeing that it's the widely attractive Naruto they're tampering with, is a brave one indeed, but they've done a sterling job in creating a land full of character and colourful manga-style, in the Xbox 360 exclusive, Naruto: Rise of A Ninja.



Click for larger image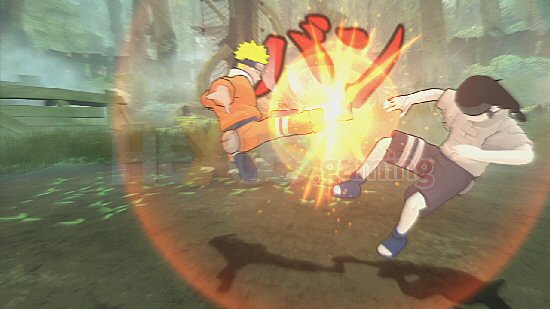 Click for larger image





The cel-shaded graphics may be a far cry from the photo-realistic backdrops of many next-gen games, but it's been done so well and adds substantially to the atmosphere and appeal of the game, that it often feels as if you're running through the pages of a comic book. The wonderfully designed village of Konoha, which acts as a hub for all the quests and missions in Rise of The Ninja, is oozing with charm, with quaint waterways, narrow winding streets housing traditional Japanese homes and locals going about their daily business. The artwork and animation in Rise of the Ninja are a wonderful tribute to both the Naruto franchise and manga art, with exaggerated character stylization, panel layouts and beautifully rendered backgrounds that wouldn't look out of place in the TV series.