Scoring requires real skill
The enhanced AI of the defence means that there are far less opportunities to score, so the process of getting into a scoring position needs far more work than previous games.

The next-generation ball-striking engine used in FIFA 08 apparently calculates shot success by combining an almost infinite number of different contexts, including ball spin, pressure from defenders, player attributes, and even air pressure. This does mean that it requires much more skill to score as you try and gauge the correct weight and angle of the shot; it's obviously something that the hordes of FIFA fans are still getting used to: I've played 15 matches online and 10 of those have been won or lost be 1-0 margins.

This can be a little frustrating. We all like to have plenty of opportunities on goal and high scoring matches…right? Well, it could be argued that the enhanced A.I. will annoy those players who have great enjoyment out of using that one player to win every match (how many times has someone playing as Barcelona ran rings around you and scored with Ronaldinho in FIFA 07?), but for those seeking a more authentic soccer game, you'll take great pride in knowing that your goal took a great deal of skill to achieve.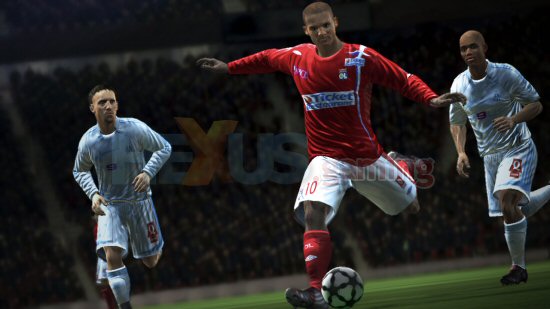 Click for larger image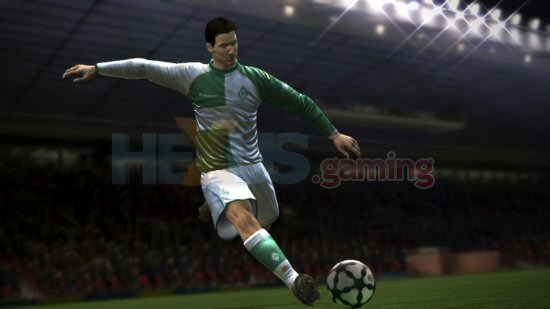 Click for larger image



Thus is the effort and skill required to score a goal that I've now been taking great delight in watching the replays of most of them (something which I've never really been interested in before).

EA has ironed out a number of irritations from the previous game, such as the referee awarding free-kicks every time you made a sliding tackle and there also no more dodgy parries by your goal-keepers (apart from when you play with lower division teams). But, the action on the pitch isn't perfect.

Recovering from a miss-timed tackle still seems to take a fraction too long and players do spend a lot of time falling over even when they're just slightly nudged by a player. But, my main annoyance is the trick system, which has quite frankly, never been half as good or intuitive to use as Pro Evo's system.