A world of memories and personal hell
Overclocked: A History of Violence is a psychological thriller straight out of the same mould as similarly-themed point-and click adventures such as Broken Sword and Secret Files: Tunguska

Overclocked offers a thought-provoking storyline that takes place against the gloomy back-drop of a storm-battered New York City. The game begins dramatically, with a cut-scene in which a young half-naked enraged girl, pistol in hand, takes to the streets of the city and shoots her fire-arm wildly in the air.

You learn that this violent act is just one of the many recent spates of similar outbursts in the region and in the role of Army psychiatrist, David McNamara, you're tasked with unravelling the cases of five of these violent individuals who have ended up in Staten Island's Mental Institute, where they've suffered from amnesia following their actions.

The NYPD have called for your assistance to investigate the crimes and after awakening in your hotel room you head over to the Institute where you begin your psychiatric tests of the youngsters in a bid to discover exactly what has made them go off the rails.

To all intents and purposes, Overclocked follows the same game-play blue-print as most point-and-click adventures. Aside from using it to skip dialogue and to bring up hot-spots in the various locales, the keyboard has been abandoned in favour of simple mouse clicks allowing you move around the environment, look or interact with objects or people and combine items in your inventory to solve puzzles.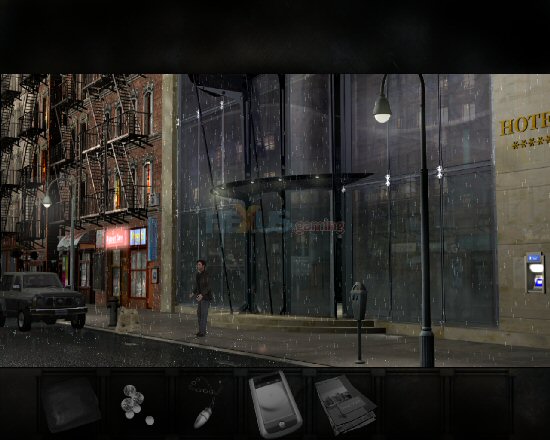 Click for larger image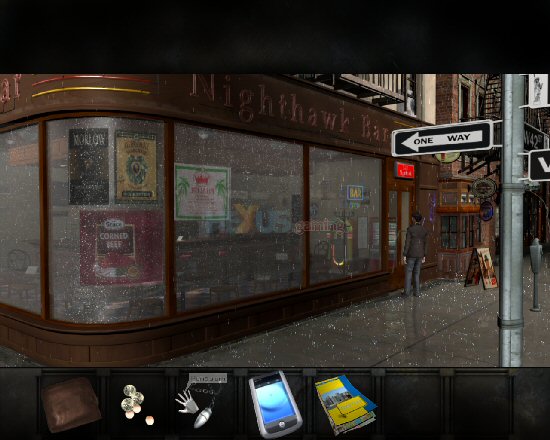 Click for larger image



You spend the first 5 minutes or so rummaging around your hotel room picking up and examining various items. You grab your PDA, which you use throughout the game to telephone associates, receive emails and record voice sessions. You listen to your answer machine messages, where a cop orders you to take the ferry over to the Mental Institute; pick up some loose change from the sideboard, and finally grab your pendulum, which you use later on in the game for hypnotizing your patients.

From this point forth, it's business as usual as you examine every nook-and-cranny of the 40+ locations, rummaging around for clues, conversing with characters and picking up, combining and interacting with any object that isn't nailed to the floor in order to dissect the clues and solve the mystery.

Character interaction merely acts as a story builder as you're presented with different icons relating to subjects, that you click on one at a time in order to unravel the tale. There are no branching story-lines here, you're merely going through the information-gathering process, but the developer has ensured that the tale is well-written and to the point and through this interaction the suspense slowly builds, leaving you keen to discover more.