AMD had promised, with the introduction of the Never Settle Forever program with Radeon Rewards, that new, up-to-the-minute, in demand titles would be added to the choice of games available throughout the life of the program. Today AMD has announced that it has added the blockbuster, best selling title Saints Row IV to the Radeon Gold Reward Tier. This move brings the choice of games available to buyers of AMD Radeon HD 7970 GHz Edition, HD 7970 and HD 7950 graphics cards to three from eleven (rather than three from ten).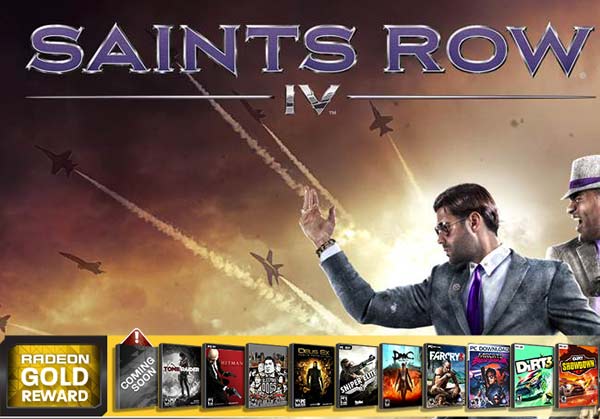 Make no mistake; Saints Row IV is an extremely hot game right now so it is a great addition for AMD to help shift its graphics cards. As of yesterday, when the weekly UK games charts were published, the fourth Saints game held its position at number one for the third week running following its release. The top 10 games are as follows; Saints Row 4, Total War: Rome II, Diablo III, Splinter Cell: Blacklist, Disney Infinity, Minecraft Xbox 360, Payday 2, Killzone: Mercenary, Rayman Legends and Farming Simulator. (That's the first time I've heard of Farming Simulator)
Marking the announcement of this bundle deal Menno van der Bil, Commercial Director at Deep Silver said "The PC version of Saints Row IV is an important component for the global success that the game already has had and the cooperation with AMD has helped to ensure its technical performance."
AMD's director of developer relations, graphics business unit, Ritche Corpus, added that "PC gamers with AMD Radeon graphics cards can fire up their copy of Saints Row IV knowing that they are receiving the best possible experience. And as the exclusive hardware partner for Saints Row IV, the AMD Gaming Evolved program continues to demonstrate its relentless commitment to ensuring the world's most exciting games are exclusively optimized for AMD Radeon hardware."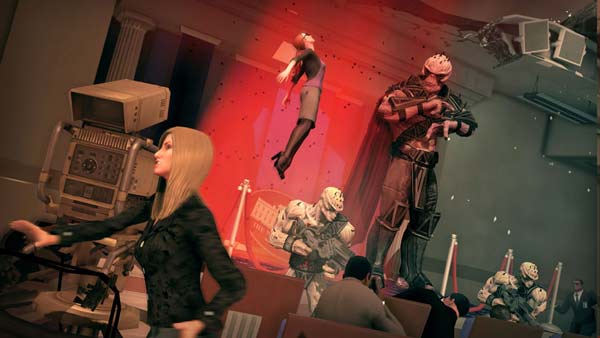 So Saints Row IV might be a great bonus for top end Radeon graphics card buyers but as yet there are no new announcements for the Radeon Silver Reward Tier or Radeon Bronze Reward Tier with a choice two from nine and one from seven games respectively.

It is worth remembering that you can bank your AMD Radeon Reward points and choose from a different/expanded title range at a later date – if nothing on offer tickles your fancy right now.