UK games developer Stainless Games has met its funding target to develop an all-new Carmageddon game called Carmageddon: Reincarnation. The company reached its $400,000 (£255,000) target with a week left to run on the Kickstarter crown-funding website. The original game was a controversial release in 1996 due to its rewarding of violent behaviour, not just against other drivers' cars but also in-game pedestrians.
Gamers have been waiting more than 12 years for a new Carmageddon title since the sequel, Carpocalypse Now, was released. There have been a number of games released on Kickstarter and Stainless has been quick to take advantage of the popular crown-funding platform before the predicted saturation of games-funding requests. The head of games at IHS Screen Digest said to the BBC "(Kickstarter) has become inundated with games funding requests, which I think will hamper the potential of future projects securing necessary funding. Also we have yet to see any major results from the games funded through Kickstarter. The future success of this channel of funding really depends on the results that come out of it."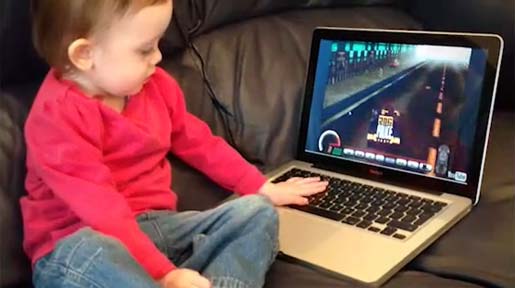 Star in the game for $1k
Due to its success Stainless has updated the Kickstarter campaign to a higher goal of $600,000 at which point the company will develop Mac and Linux versions of the game for release. The zany management team has some interesting incentives for would-be backers of the project. For $15 or more you will get a DRM-free copy of the game upon release. Higher funding amounts can get you postcards, and T-shirts, boxed games, bumper stickers, and so on. However you can actually star in the game for a pledge of $1,000 or more (15 people have chosen this option so far). For $1,000 your face can be mapped onto one of the game's pedestrian victims! You can read all these incentive options and more on the project Kickstarter page down the right-hand side.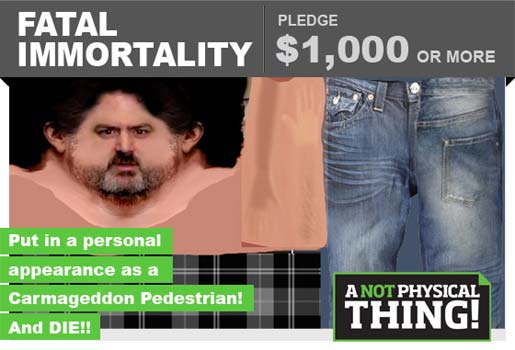 If you enjoy violent driving games and would like a Carmageddon game running on your modern hardware with modern graphics, physics, online multiplayer and enhanced computer A.I. opponents this could be a fun game for you. Release 1 is due during February 2013.