Sooo much more than a railroad sim!

Sid Meier's Railroads! marks the return of the watershed title in simulation/strategy gaming that launched the popular "tycoon" genre, and inspired a new generation of games. Sid Meier's Railroads! comes home to its original creator, the legendary Sid Meier, who, together with his team at Firaxis Games, will take this game to a whole new level of fun!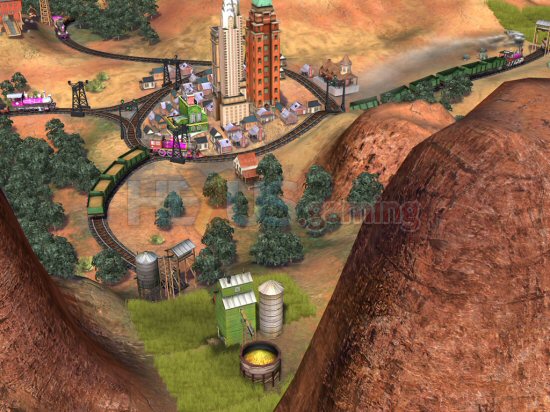 Click for larger image



Now before you click away, thinking that this is going to be just another one of those hugely complex management sims that masquerade as bineg 'fun', just stop a second, because we've had a good long session with the Firaxis boys and believe me, Sid Meier's Railroads! is anything but a Railroad Tycoon style game… In fact, we'd even go so far as to say that Railroads is really an RTS, but with trains…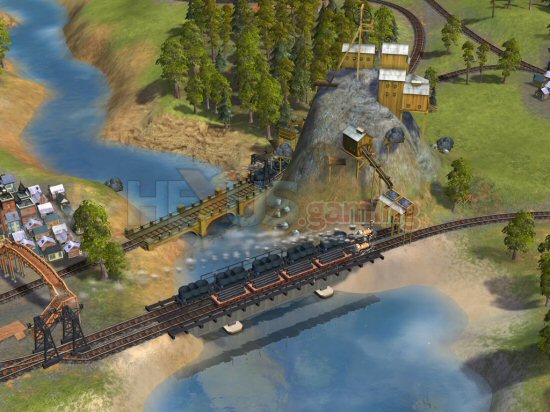 Click for larger image



Sure, the object of the game is to achieve domination of the map and wipe out the opposition, but you've got none of that stupid micro-management and anal attention to detail that made the Tycoon games such a chore. You don't even have to worry about which type of bridge to build or whether to run a 2-4-2-2 shunt across a double bogey track line intersection… or something.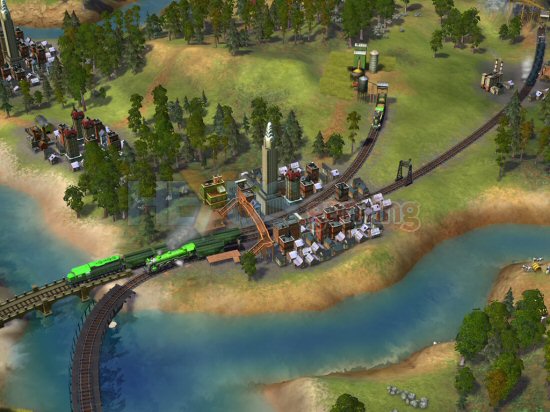 Click for larger image



The whole idea behind Sid Meier's Railroads! is for the game to be as fun and accessible as possible whilst giving you as much access to nitty gritty financial stuff as you fancy. First off, building a track is simply a case of dragging and dropping, the game figures out how to make the track actually work and tells you how much it costs as you go along. A few simple clicks and you've got yourself a train, pulling carriages, along your new line… easy!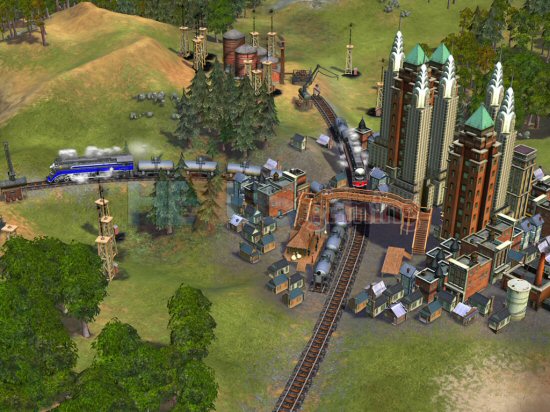 Click for larger image



But for those looking for more of a challenge, you can now start to dabble in the financial side of the game, running new lines to new cities, bringing in raw goods and shipping out finished products, a bit like a space trading sim. Of course, you can have a competing railroad to deal with, so how about buying the stockyard he uses, so you get a cut of all his profits, or perhaps buy shares in his railroad, so eventually you can take it over completely… but be careful as he can do the same to you! The beauty of Sid Meier's Railroads! is that the game is scaleable, allowing you to have as much or as little detail as you want and, if you fancy just mucking about with a virtual version of a tabletop trainset, there's even a 'sandbox' mode where you can just go crazy and make the weirdest tracks ever, just for the hell of it.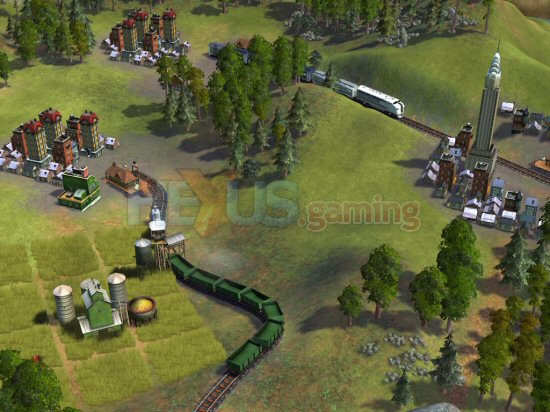 Click for larger image



Now, as you read this, Team HEXUS is frantically editing a huge walkthrough video of the game, with a voiceover by Firaxis Producer Dan Magaha, which shows you just how cool and accessible Railroads is… so make sure you check back for more soon! [advert]