Nintendo CEO Satoru Iwata has reduced the company's full year net income forecast by a huge 70 per cent. There is both a slump in demand for Nintendo's consoles and the problem of the strong Yen affecting overseas earnings. For the year ending March 31st 2013 the projected net income is now about US$75 million, the previous forecast was US$250 million.
Casual gamers have been moving away from handheld consoles like the Nintendo DS line (including the new 3DS models). In this April's results the gaming firm experienced its first ever annual loss. The 3DS models bringing portable 3D gaming, without any special glasses required, have failed to set alight consumer interest. An analyst speaking to Bloomberg said "The 3DS is really failing." He added that "Consumers are content to use their smartphones and tablet computers to play games."
Nintendo is loading its gaming console cannon for another shot at the market with the upcoming Wii U console next month (launched 30th November in the UK). The basic 8GB version will be priced at £250 or less and offer "20 times the performance of the original Wii". Nintendo realised flash memory prices are volatile and didn't want that factor to have a big effect on the console price so have thoughtfully added an SD card and USB hard drive expansion option. Here are the full specs.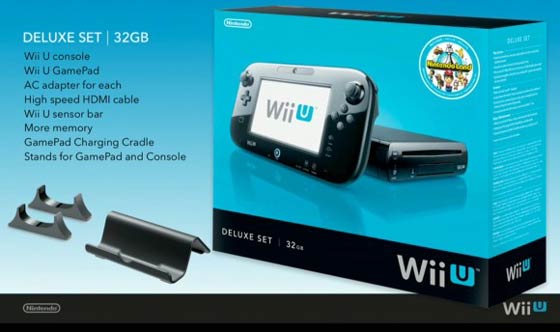 Think different
"The chances of consumers buying our software would be less and less if what we make isn't so much different. We have to make games that smartphones or tablets can't do," said Nintendo CEO Iwata in a conference call discussing the latest results and projections.
Looking at competitors, we learned just how Microsoft is already muscling in on the two screens feature of the Wii U with Xbox Smartglass yesterday; it will get the two screen feature to market and not just in gaming, before Nintendo. Also we have the new iPad mini, revealed just hours ago, which is around the same price point as the Wii U, looking to fill a few Christmas stockings. Does Nintendo have a chance this Christmas?