Whilst until now, displayed only behind closed doors at GDC, Epic has at last publicised a handful of medium-res screenshots from its upcoming Unreal 4 Engine. Apparently running on a single NVIDIA GeForce GTX 680, it's difficult to judge the images at the resolution provided, however, with Epic offering wire-frame comparisons, it's clear that the firm is attempting to demonstrate the use of DirectX 11 and tessellation throughout its scenes.
We dare say, following quotes from Epic that the firm is looking entirely to the next generation of consoles for its Unreal 4 Engine, that DirectX 9.0c could finally be witnessing its final days, with next year's consoles and smartphones both looking to support DirectX 11, we wouldn't be surprised if the Unreal Engine 4 drops support for the ageing standard, it's even a little tempting to suggest that the Engine may look to DirectX 11 only, bypassing version 10, in order to fully exploit and promote the use of tessellation through a better targeted development pipeline.
For those unfamiliar with tessellation, it's a method that allows the GPU to generate extra geometry on-the-fly, as opposed to fetching high-quality models from memory. Its primary use in games is to grant developers the ability to focus where on the scene detail is to be found, making better use of the GPU's maximum polygon count. If used correctly, DirectX 11 games can give the appearance of much greater detail when compared like-for-like with DirectX 10 equivalents, giving the Unreal 4 Engine the potential to appear much more impressive than one would expect from simply updating to the latest GPU.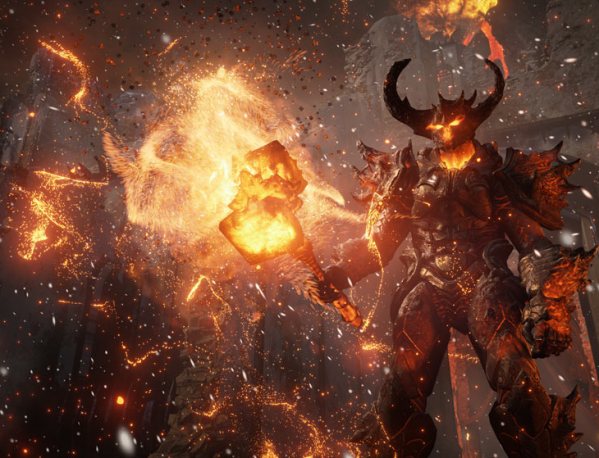 The Unreal Engine 4 will also make greater use of GPGPU compute to accelerate certain game elements, such as particles, with the engine capable of individually controlling and animating millions of particles, provided it's being backed by a beefy enough GPU.
Expect more screenshots and videos at this year's E3 on June 5th.