Overview and contents
The Gyration remote arrives in fairly simple box, with the remote itself contained in clamshell packaging. Yep, it'll take scissors (or a chainsaw) to get at it.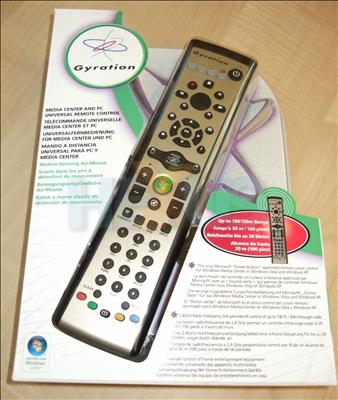 Once you manage to get inside, you'll find just a handful of contents; the remote itself, a pair of AA batteries, a USB dongle, a USB extension cable, and the instruction manuals.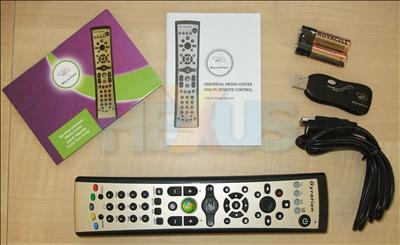 In addition to its gyroscopic motion-sensing capability, the Gyration Media Center remote boasts 2.4GHz RF technology, providing a range of up to 100ft. There's an IR sensor to allow you to control up to three other devices, and a plentiful supply of buttons - separated conveniently into specific sections.
Across the top, you'll find your power and device selection buttons. Below that are all your playback controls, followed by all the Media Center buttons - with your mouse controller right in the middle, and then the numpad rounding things off at the bottom.
In terms of size, the Gyration remote is no larger than your average Media Center remote, but it does carry a little more bulk to make room for the motion-sensing technology. Fortunately, that extra bulk only helps add to the remote's ergonomics and it remains a lightweight device to hold.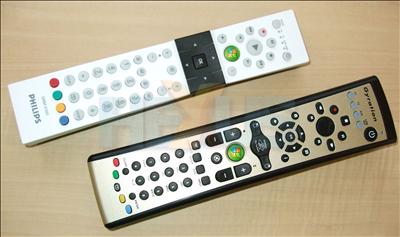 It feels comfortable, and the controls are all well placed, so how is it in use?